NI Water Choir 'Double Deliver What Matters' at Holywood Music Festival
07 December 2018 16:55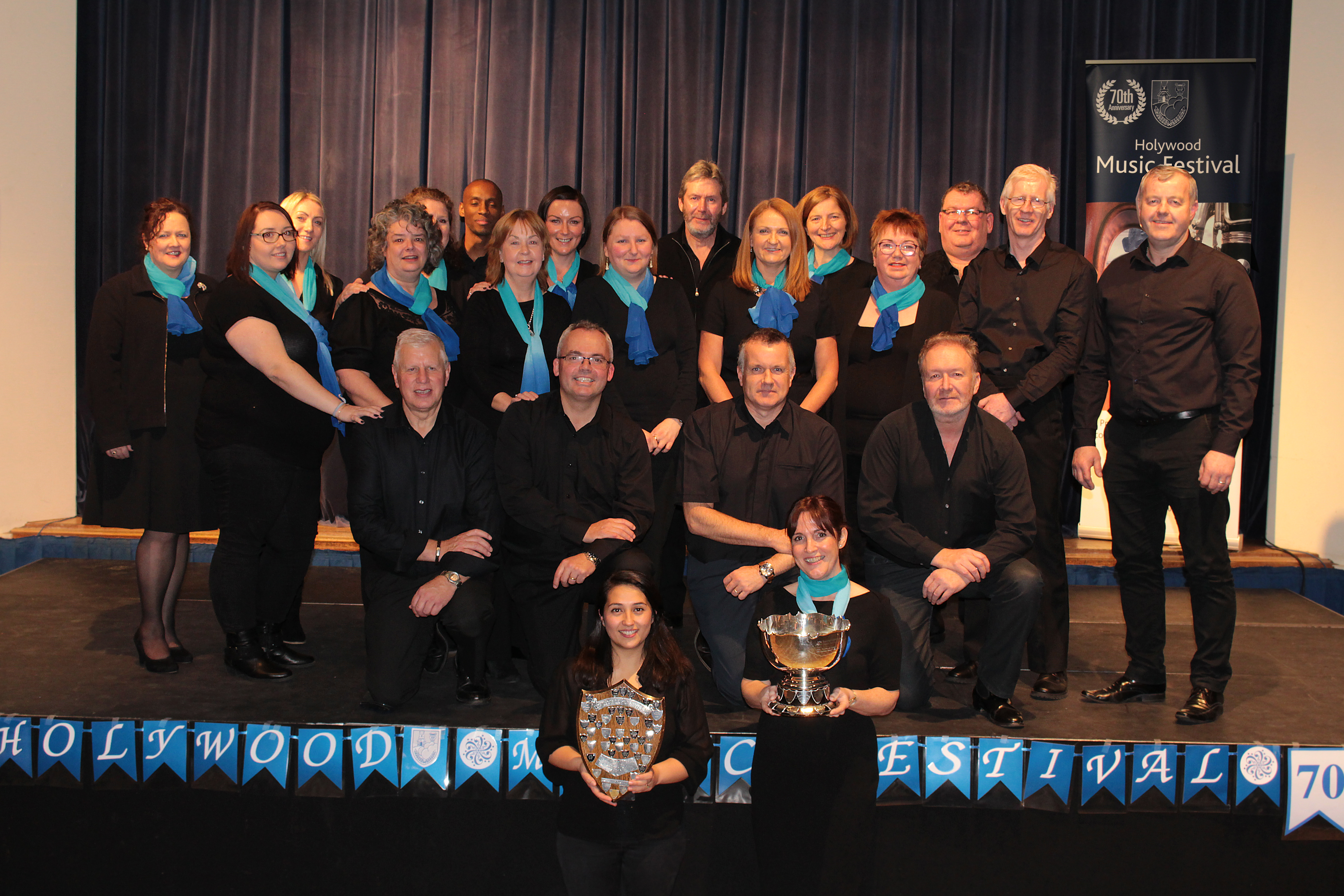 The NI Water Choir have hit the high notes at Holywood Music Festival, not just once but twice, walking away with two awards on the night.
The choir delighted the judges with their 'flow-ing renditions of 'Build Me Up Buttercup', 'Don't Stop' and John Lennon's 'Imagine.'
Holywood Music Festival adjudicators described the ensemble as "a most committed choir who sing with conviction and enthusiasm and love of their art."
Stephanie McCullagh, Head of Wastewater at NI Water says it was a proud moment, "The choir worked hard under the direction of Clare to learn the pieces for the festival and there were definitely a few laughs along the way.
"Many of the members have limited experience of performing in this environment so the judges positive feedback and the comments from others made the whole experience a very memorable one."
The 'water music' team, conducted by Clare Galway, meet regularly to perfect their parts. Established in 2016, the choir is made up of twenty-two staff who have sang at a number of events. They made their debut on BBC Radio Ulster this year and are now rehearsing for their next performance at Christmas for their NI Water colleagues.
The Choir takes opportunities to raise money for a charity close to their hearts, 'Wateraid' which provides clean water and toilets for communities around the world.
ENDS
Photo Caption: NI Water Choir walk away with two awards at Holywood Music Festival.
Media enquiries to NI Water Press Office on 028 9035 7695 or via email to press.office@niwater.com