NI Water Job Advert - Santa Spy .....
20 December 2018 14:25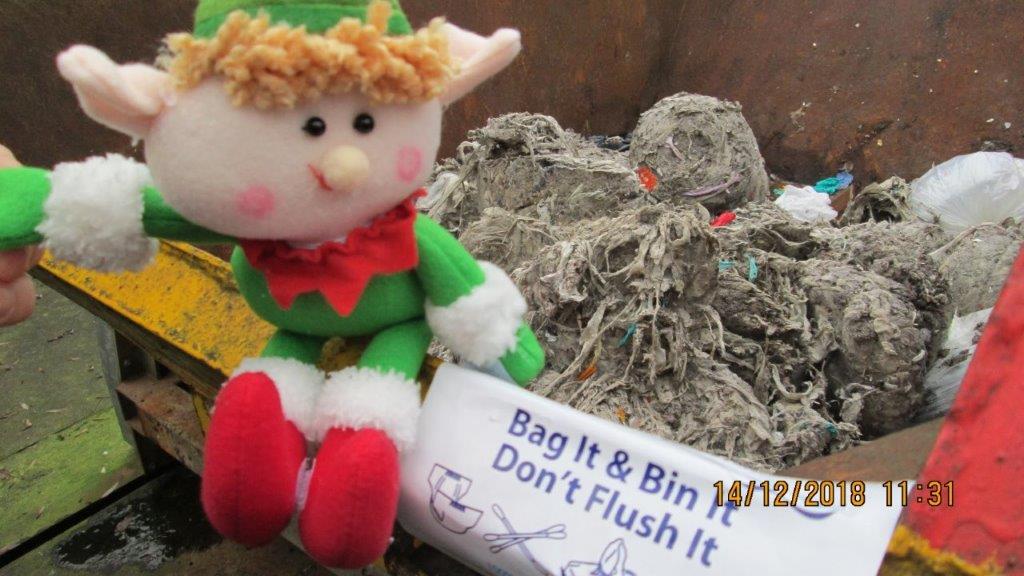 Job Details:
• Name: Loo'ie
• Job Title: Santa's spy for NI Water on who is being naughty or nice to their toilet and sink
• Location: NI Water
• Hours: 40 hours per week. Overtime possible in November and December
• Holiday Entitlement: January off
Job Summary:
Reporting to the network sewage teams for operation 'stop Christmas blockages'. Loo'ie is responsible for monitoring CCTV footage of blockages and sending a daily report back to Santa on who has been flushing baby wipes and cotton buds down the loo and who is pouring their Christmas turkey fat, oil and grease down the sink.
• Needs to be Elf-motivated.
• Be willing to be part of The Team, not be sElf-ish with his cookies.
• Taking Elfies will be part of the terms & conditions of employment.
Education, Training and Experience:
• Certificate/Diploma in Toy Manufacturing from an accredited Elf institution.
• Know of the elf-abet
• Driving licence – qualified to drive a sleigh
Knowledge, Skills and Abilities:
• Demonstrated knowledge of Christmas traditions around the world
• Demonstrated knowledge of the 3P's (pee, poo & paper)
• Ability to work effectively with NI Water staff at all levels, including round and jolly ones
• Ability to be nimble, quick, and magical to fit down the small sewer pipes and identify the cause of a blockage
• Ability to make hot chocolate and bake cookies
• Magical hat and boots to provide all necessary PPE protection
Working Conditions:
• Must be able to tolerate extreme cold weather and extreme smells!