NI Water's Mourne Wall team bestowed prestigious engineering award
07 January 2019 16:53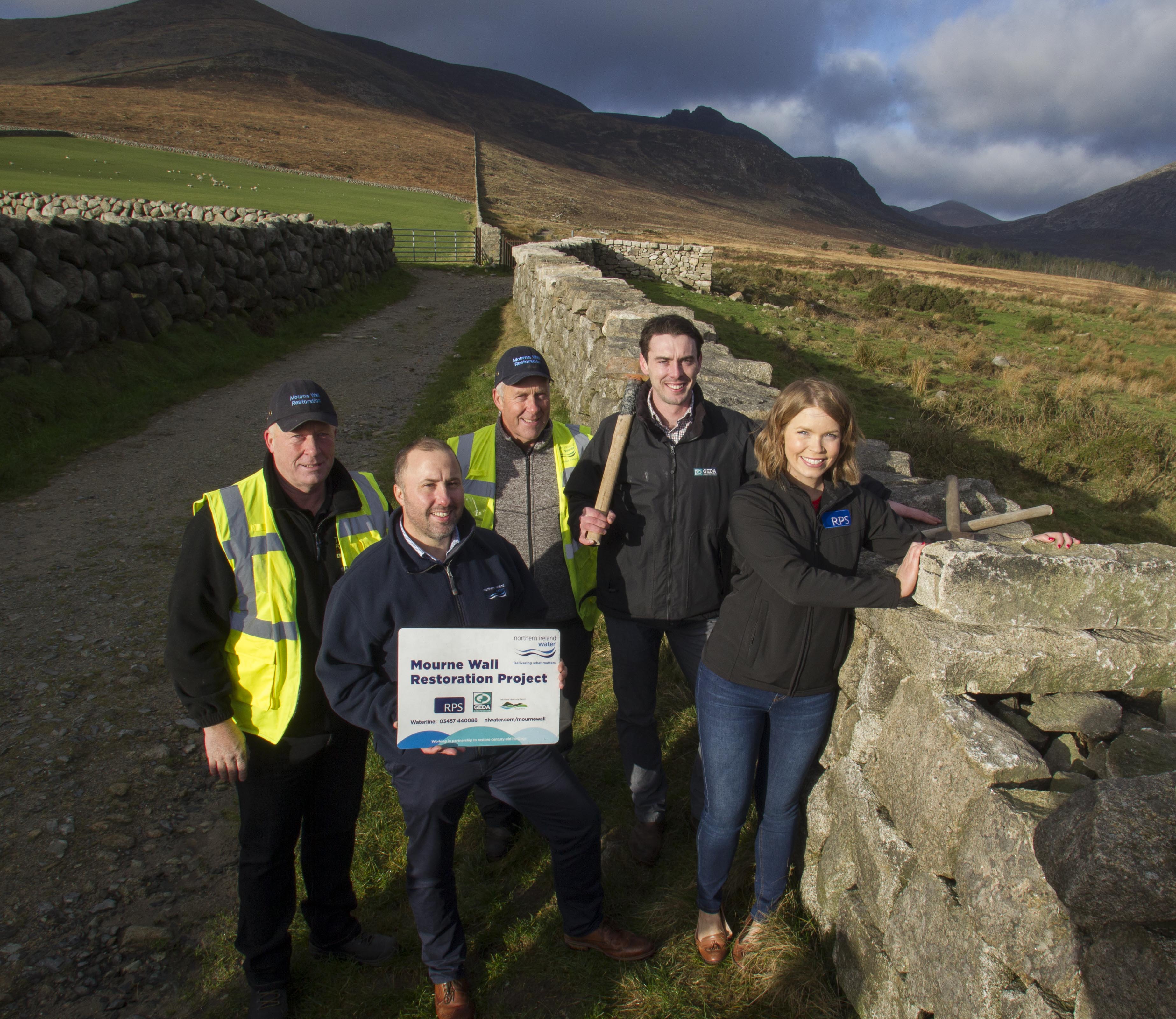 NI Water's project team working on the Mourne Wall Restoration Project have been awarded the Institution of Civil Engineers (ICE) Sustainability Award for their work on the restoration of the 100-year-old Mourne Wall.
The biennial ICE Sustainability Award is presented to a project that demonstrates sustainability through innovation.
Receiving the award at the ICE's recent annual dinner, Michael Donnelly, NI Water Senior Project Manager said: "The Mourne Wall Restoration Project has seen the integration of sympathetic traditional construction techniques and modern innovative surveying methods to complete a challenging programme of 600 repairs over 15 mountains. To have this prestigious award bestowed on the team is recognition of the dedication and collaborative working instilled by stakeholders from the outset.
"I would like to thank Mourne Heritage Trust, NIEA, National Trust and Trustees of Mourne for their guidance and assistance throughout this initial phase of repairs and pay tribute to the strenuous efforts exerted by GEDA Construction, local stonemasons from Thomas Rooney & Sons and the team from RPS in completing the project in less than half the timeframe estimated."
Pictured marking the recent completion of the wall from L-R: local stonemasons Andrew & Brian Rooney, NI Water's Project Manager Michael Donnelly, Niall McGovern GEDA Construction and Alice Whittingdon from RPS.
Ends