Final phase of £3m project to Upgrade Trunk Main Supplying Fermanagh Reservoirs - Update
04 February 2019 16:04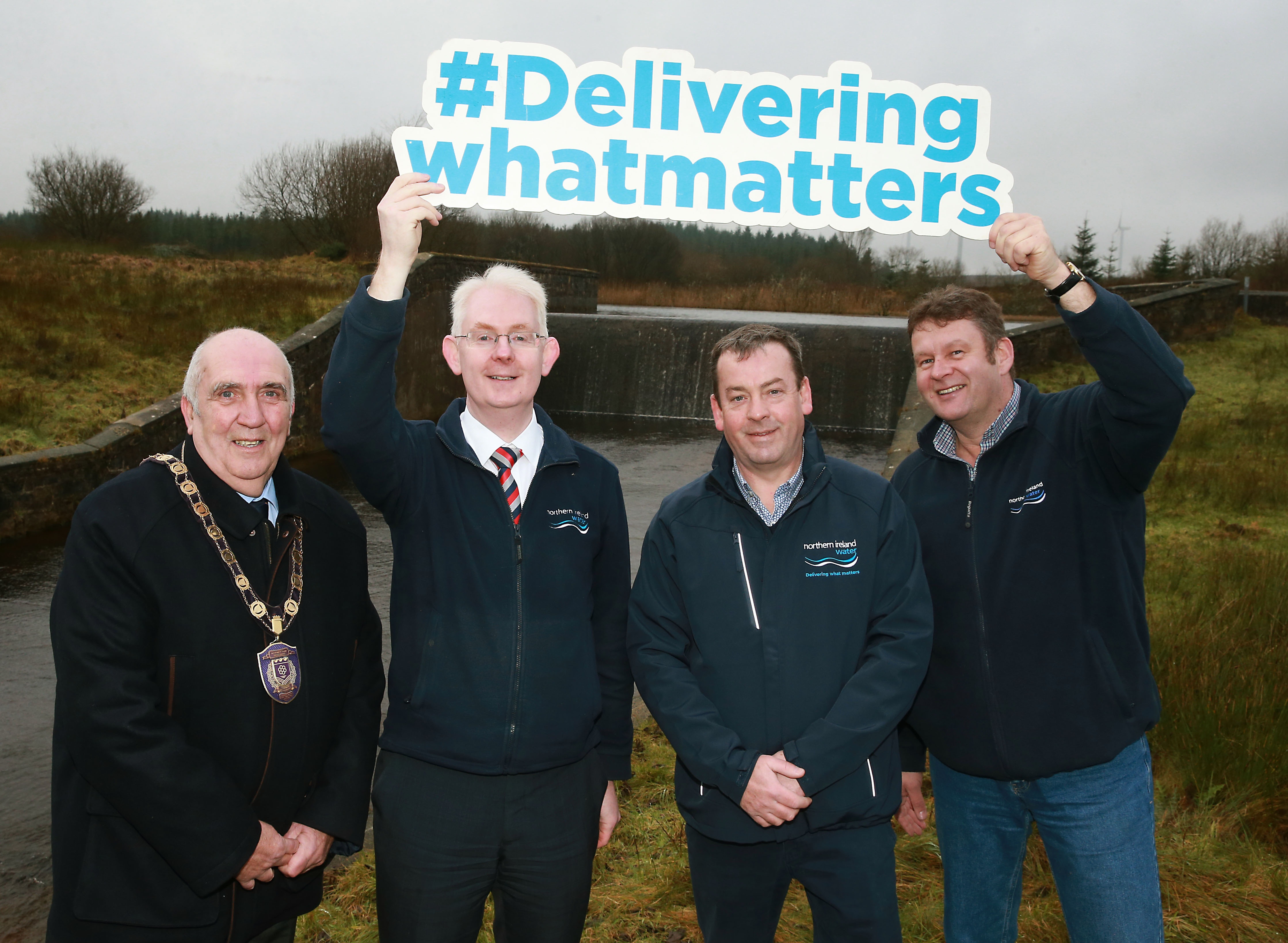 NI Water is pleased to announce that the final phase of a £3million watermain between Ally Hill Service Reservoir (SR), on the outskirts of Lough Bradan and Doochrock and Drumkeeran SRs near Ederney, as part of a multi-million pound investment to improve and safeguard the local water supply is well underway.
The replacement trunk main – which transports drinking water from Ally Hill Service Reservoir near the Bradan Road and continues on to Doochrock and Drumkeeran Service Reservoirs – is a £3 million investment into safeguarding the local water supply, due for completion in May 2019.
Pipe laying work has been completed on the Drumierna and Drumcullion Roads and is due for completion on the Castlederg Road by the middle of February. Work is continuing in private lands and the final section of works, along Tirmacsprid Road, is due to get underway in March and continue through April.
Meanwhile, NI Water and their contractor, BSG Civil Engineering would like to advise the public that reinstatement works are due to take place from 5th - 11th February 2019 on part of the Glen Road, Lack, following pipe laying undertaken as part of an earlier phase of works associated with this watermain upgrade.
NI Water and BSG would take this opportunity to thank residents and the wider public for their patience and cooperation while we undertake this watermain upgrade work, which will accommodate future water supply demands and provide resilience during difficult operating conditions. Customer queries should be directed to Waterline on 03457 440088.
Ends
Media enquiries to the NI Water Press Office on 028 9035 7695 or via email to press.office@niwater.com
Photo caption (L-R) Chairman of Fermanagh and Omagh District Council Councillor Howard Thornton, NI Water's Project Sponsor Paul Davison, Kevin McAleer NI Water, and NI Water's Gary McFadden pictured at Lough Bradan forest.