NI Water makes Little Ripples with Big Changes in North Belfast
29 April 2019 15:11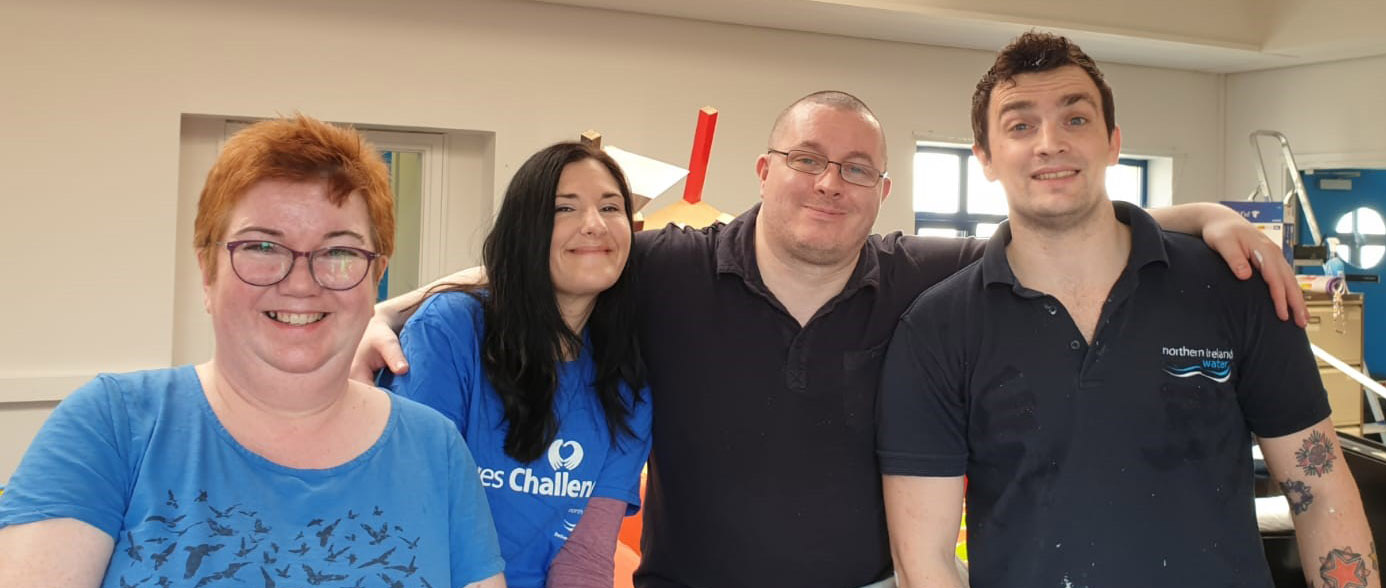 NI Water has made big waves in their volunteering programme by introducing a new a community led initiative called Little Ripples. Little Ripples gives staff the opportunity to pitch for their local charity or community group to receive volunteering support and funding.
The programme was named 'Little Ripples' because there's no such thing as a small act of kindness. Every act of kindness creates a ripple with no end. The second local charity to receive support was Cara-Friend in Belfast.
The aim of the project was to help Cara-Friend redecorate the community room at the LGBTQ Centre in Belfast. The community room, hallway and toilets were in a state of disrepair and in order to make it a more attractive, warm and friendly space for groups and individuals, volunteers from NI Water decorated the space by painting, cleaning and replacing old kitchen items.
A number of other activities are planned to generate support including a general knowledge quiz and a raffle.
Rose Kelly, who created the the Little Ripples project commented, "NI Water's volunteering programme encourages employees to become involved in charitable and community activities in the places we live. Every month, a group of employee volunteers spend a day providing community support by dedicating their time and talent to highly deserving charitable projects. Little Ripples is our latest initiative which allows colleagues to choose the charities we support and this year, we have four excellent projects lined up.
"Our focus with these initiatives is on building community relationships and developing genuine partnerships through our employees to tackle sustainable change in communities.
"Employees gain significant benefits from volunteering including; teambuilding, learning new skills, pride in making a difference and wellbeing. Our employees are interacting directly with the communities they work and live in, working on a project close to their heart."
Future Little Ripples projects include building a greenhouse and creating an outdoor timber workshop.
The Little Ripples project is an addition to NI Water's comprehensive CSR programme and we are continuing with our highly successful Cares Challenge initiative which delivers support to a different charity or community group each month.
Ends
Photo Caption: Anne-Marie Burns, Suzanne Wilkinson, Liam Larmour and Paul Veronica.
All media enquiries to NI Water press office at press.office@niwater.com or phone 02890 357695