NI Water and GRAHAM muck in to clean up Strangford Lough area
11 June 2019 16:53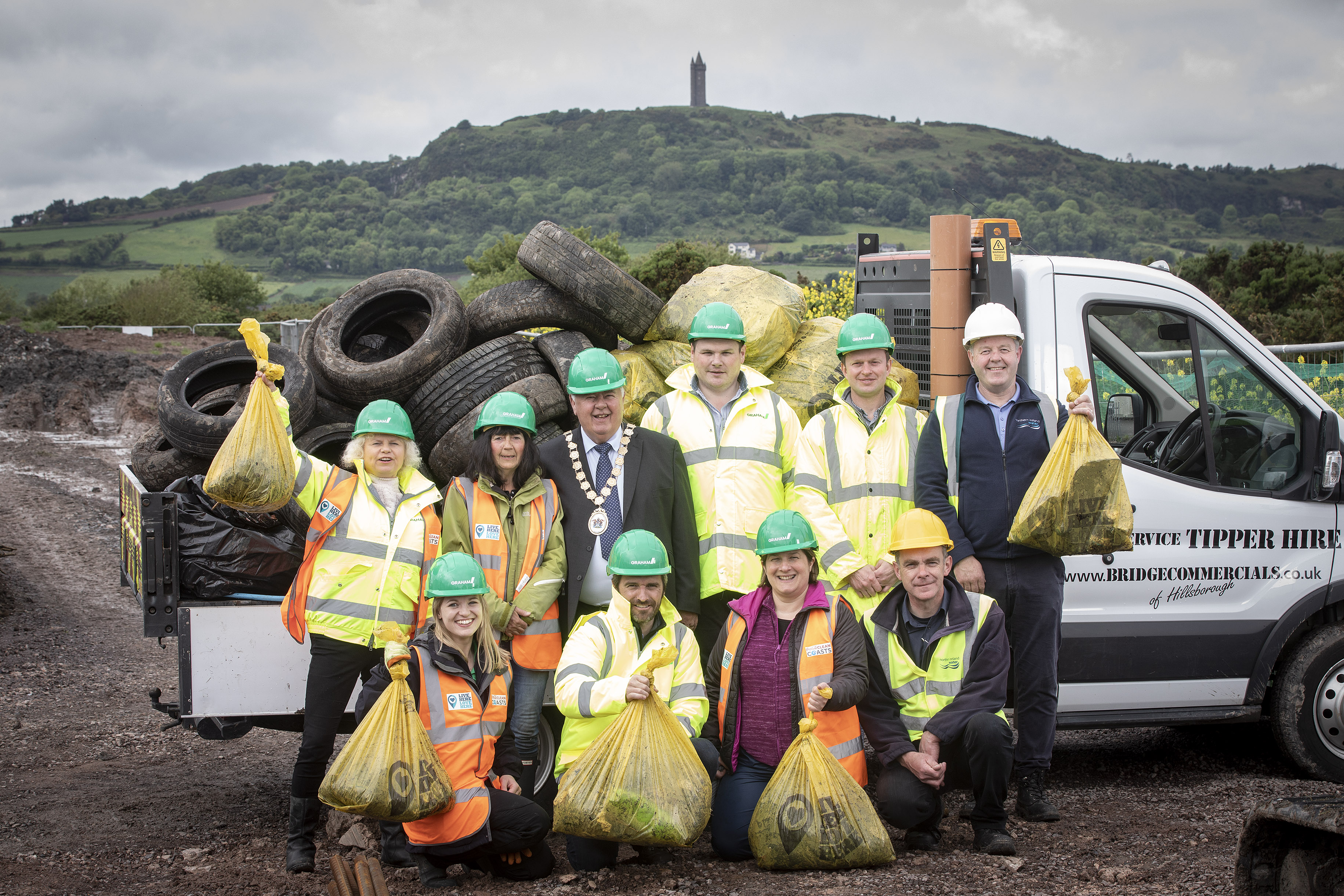 Northern Ireland Water were delighted to join Keep Northern Ireland Beautiful on World Environmental Day (5th June) in litter picking around Strangford Lough as part of the Coca-Cola Clean Coasts Week.
Also lending their support to the clean-up initiative were staff from GRAHAM – who are currently carrying out a £1.5m sewerage infrastructure upgrade for NI Water in Newtownards – and local volunteers who spent the morning lifting and bagging a host of items including plastics, glass and a mountain of wet wipes!
NI Water's Peter Ferguson said:
"We were delighted to see so many volunteers and staff turn out and help at the beach clean. It was quite shocking to see the amount of debris that turns up along our coastlines – much of which has the potential to play havoc with the sewerage system. We all have a part to play in helping keep our beaches and coasts clean. The simple message is - only flush the 3Ps, pee, poo and paper – everything else goes in the bin.
"In the last ten years, NI Water has spent over £1.5 billion investing in water and wastewater infrastructure, but no amount of investment will completely stop blocked pipes if people continue to misuse the sewerage system."
The work being carried out in Newtownards by NI Water includes the upgrade of the wastewater pumping station at Portaferry Road. To coincide with the Clean Coasts litter pick around Strangford Lough, GRAHAM carried out a clean up of the area around the pumping station, removing old tyres which had been dumped on adjacent council ground.
Jodie McAneaney, Live Here Love Here Manager at Keep Northern Ireland Beautiful commented:
"Coca-Cola Clean Coasts Week is growing from strength to strength and we are delighted with the number of volunteers who have supported us this year. Our aim is to create a clean coasts community who will continue to look after and enjoy our shores throughout the year and encourage others to do the same. Northern Ireland has some of the most beautiful shores in the world and we should be proud to protect and preserve them as well as taking advantage of the wonderful sports and hobbies organised around them by local communities."
PHOTO CAPTION
Cleaning up: Some of the volunteers who took part in the clean up at Strangford Lough are: (L-R) (back) Mary Lappin, Beach Cleaners Ards and North Down; Lesley Crawshaw, Beach Cleaners Ards and North Down; Mayor Bill McKeery; Mark Little, GRAHAM; Damian Sadowski, AECOM; Peter Ferguson, NI Water; and (front) Jodie McAneaney, Keep Northern Ireland Beautiful; Richard Carolan, GRAHAM; Judith Caldwell, Strangford Lough and Lecale Partnership and Paul Hamilton, NI Water.
Ends
All media enquiries to press.office@niwater.com or telephone 028 9035 7695.