Thank You – Institute of Water President's Dinner
08 July 2019 16:36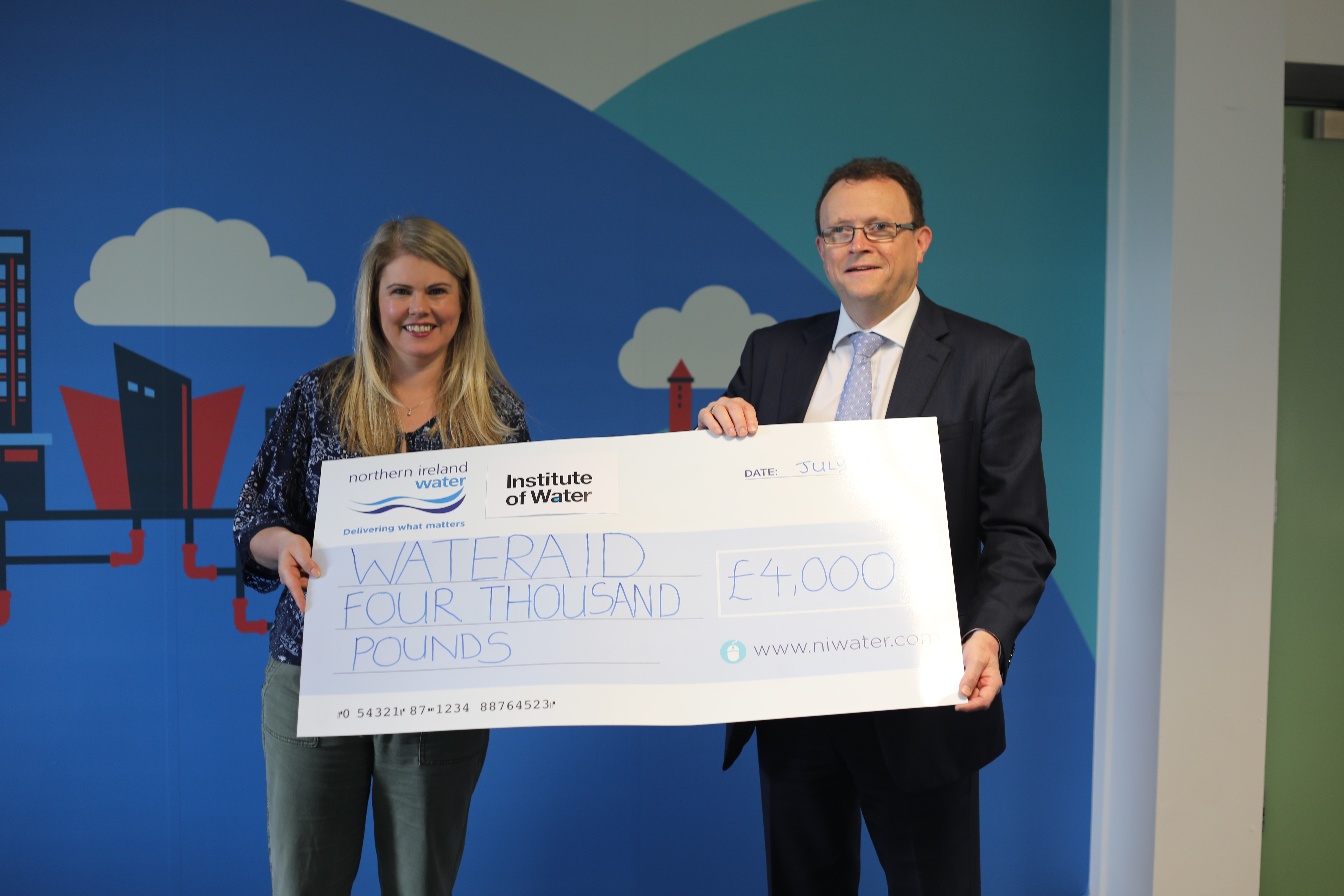 A huge thank you to all of our guests who attended the recent Institute of Water President's Dinner and Awards at City Hall.
We are delighted to announce that the dinner raised £4,000 for WaterAid.
A big thank you to our dinner sponsor Fujitsu and Marsh Mercer who sponsored the Innovation Awards. Fujitsu, McAllister Group, Charles Brand, McAdam Design and Portsmouth Water generously donated prizes for the draw.
Massive thanks also to Geda Construction and Belfast City Council for sponsoring drinks reception.
Pictured is Sara Venning, National President of the Institute of Water, with Ronan Larkin, President of the regional NI committee.