Customers 'Explore Engineering' With NI Water
09 July 2019 16:49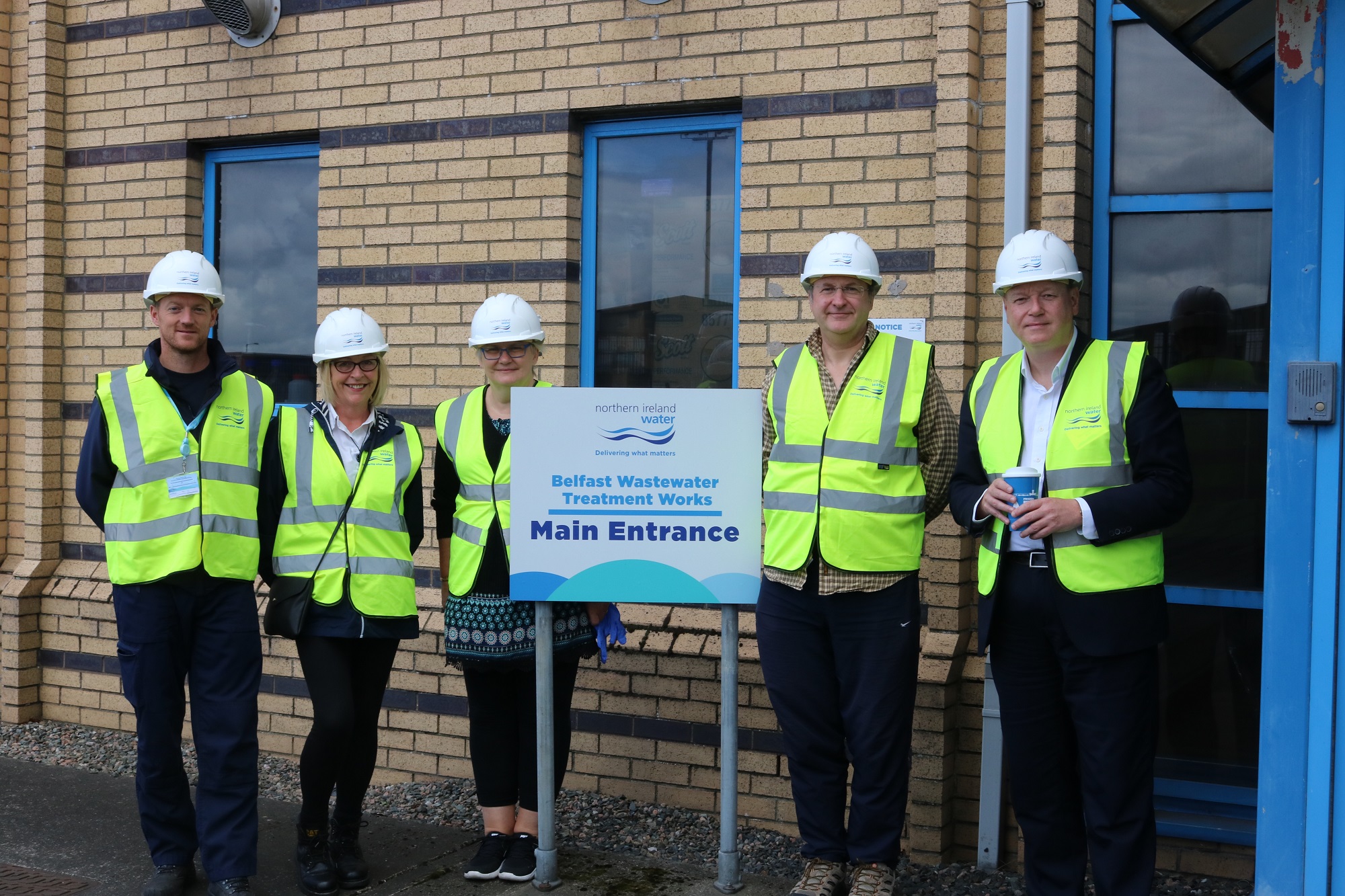 On 21st – 23rd June, customers got the chance to 'Explore Engineering' with NI Water and the Institution of Civil Engineers (ICE) by visiting some of Northern Ireland's most vital water and wastewater infrastructure.
Grahame Millar, Head of Wastewater Capital procurement at NI Water explains, "The water and wastewater network is vital to every aspect of our lives, we simply cannot exist without it. NI Water provides 570 million litres of fresh drinking water and takes away 340 million litres of wastewater every day. Thousands of assets, at a value approaching £3 billion, are operated and maintained to provide these services, all designed by engineers.
"We were delighted to team up with ICE and showcase both the Belfast Wastewater Treatment Works and the Silent Valley Reservoir. The current Belfast works was constructed in the 1990s but has a sea outfall which dates back to 1939 and beyond and takes wastewater from over 100,000 homes and businesses every day.
"The Silent Valley Reservoir is heralded as an amazing triumph of engineering and is an integral part of water infrastructure in Northern Ireland. The event was an opportunity for us to reflect on the vision of Engineers of the past and is a challenge to all of us in the water industry today to take up the baton of imagination and foresight to ensure this most precious of resources is secured and protected. It is essential NI Water receives the funding and support required so we can turn our engineering vision into reality."
ICE Regional Director, Jennifer Green comments, "What would life look like without clean water, energy networks, schools, offices, parks, hospitals, leisure centres, flood defences, greenways, railways, waste collection, roads, ports, airports, roads and bridges? Civil engineers have made all this possible through their ingenuity. Explore Engineering is a series of events to give the public a chance to get behind the scenes of some of the infrastructure that makes our lives liveable.
"We would like to thank NI Water for hosting events at both their Belfast Wastewater Treatment Works and Silent Valley Mountain Park."
Explore Engineering is one of the ICE's 200th anniversary public engagement legacy events which reaches out to wider audiences and shares how civil engineering contributes to people's daily lives and is a great way for people to find out about the built environment in their area and discover how civil engineers 'shape the world'.
Ends
All media enquiries to NI Water press office on press.office@niwater.com
Photo Caption: (L-R) Glen Nixon, Kathy Eadie, Hilary Boyd, Robin Taylor and William Humphrey MLA