£13 Million Upgrade at Drumaroad Water Treatment Plant to benefit a quarter of NI's population.
27 January 2020 11:27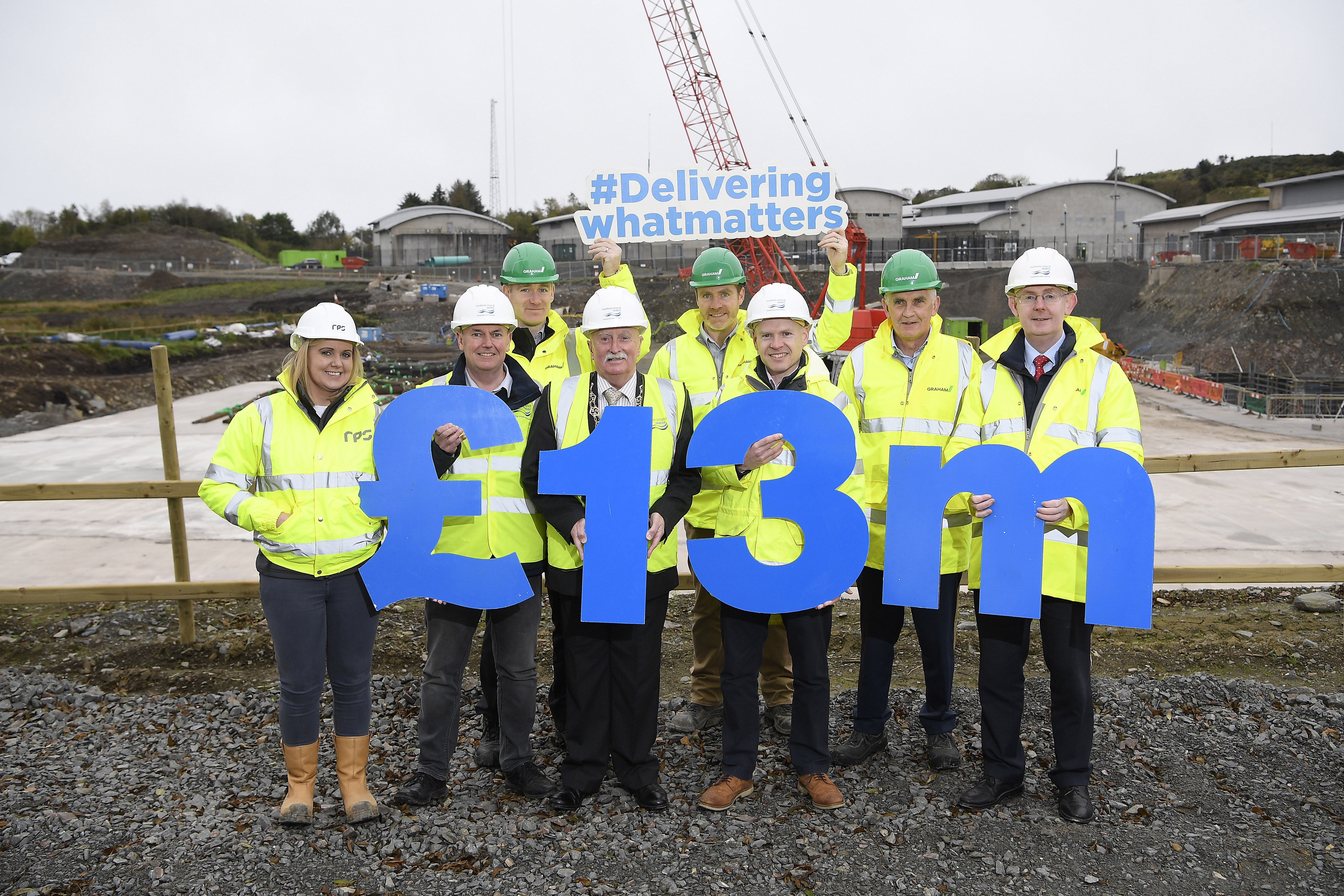 NI Water is pleased to announce that a £13 million investment to improve the security of the water supply at Drumaroad Water Treatment Works, Castlewellan, is now underway. This major programme of work will continue until Spring 2021.
Welcoming the investment, Infrastructure Minister Nichola Mallon said:
"This £13 million upgrade highlights the impact investment in our infrastructure can have. This major plant treats water from Silent Valley reservoir which delivers around 140 million litres of water every day to over 200,000 homes in County Down and Belfast. Once complete this will have a positive impact on the lives of up to 540,000 people, a quarter of the Northern Ireland population, who can benefit from increased resilience and security of the water supply, particularly in emergency situations. This will make a real difference to people's daily lives."
Paul Davison, Head of Water Capital Procurement at NI Water, said:
"We are delighted that this investment at Drumaroad is underway. It will bring many improvements to our customers, including improved security of the water supply.
"The services NI Water provides are at the very core of the economy, health and environment of Northern Ireland. This key investment will help us to continue to deliver a world-class water service to Belfast and County Down and will help us protect our most valuable and precious asset – water."
The investment here at Drumaroad is an example of what can be done with sufficient investment in the water and wastewater infrastructure elsewhere in Northern Ireland. In the PC15 funding period (2015 – 2021) total investment in Newry, Mourne and Down District Council will be around £86.7m; for the PC21 funding period (2021 to 2027), NI Water is bidding for £183.4m. This money is needed for two things; firstly to maintain and keep the existing water and wastewater assets in the Council area running and secondly to address identified capacity and potential environmental issues. Further investment is essential to improve future water and wastewater services for our customers.
The Chairman of Newry, Mourne and Down Council Councillor Charlie Casey added:
"The Council welcomes this major investment here at Drumaroad, which will greatly improve services for customers throughout County Down and Belfast. I am impressed to see the extent of the improvements, which will bring great benefits to the water infrastructure throughout the North of Ireland."
Graham Construction is the main contractor for this major programme of work, with RPS providing project management and technical support.
For further information and media enquiries please contact press.office@niwater.com or call 02890 357695