£1.9m Investment in Portaferry Road, Newtownards - Wastewater Pumping Station and Network Improvements Complete
04 May 2020 10:39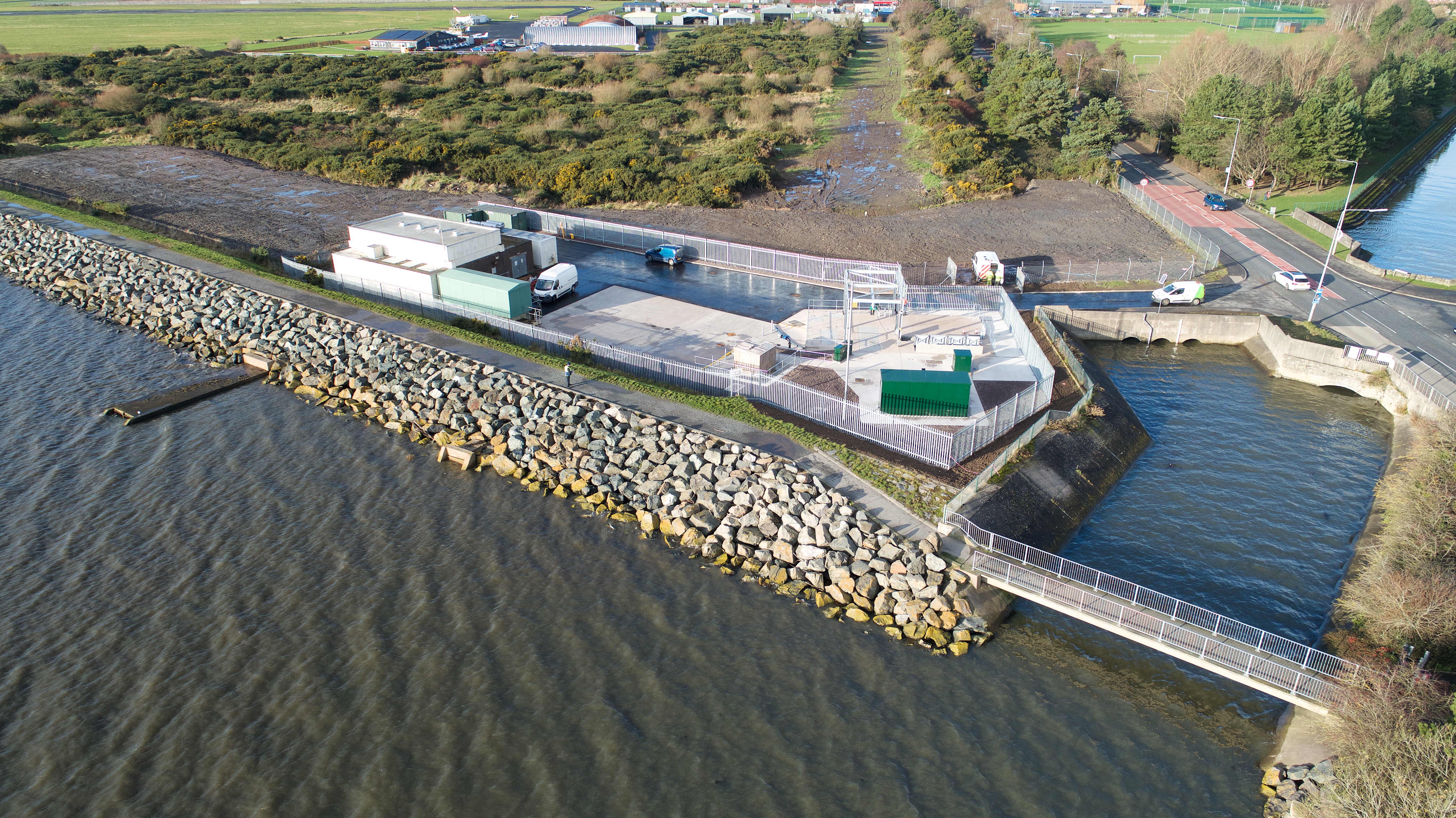 NI Water is pleased to announce that a major £1.9m investment was recently completed to upgrade Portaferry Road Wastewater Pumping Station in Newtownards, as well as upgrading key sections of the sewerage network in the town, including a new pumping main along the Portaferry Road.
The upgraded pumping station provides additional storage during storm events and a more robust and efficient station, which will help to reduce the risk of flooding. A new sewer was laid from Portaferry Road Pumping Station, located adjacent to the floodgates, to the Portaferry Road roundabout, as well as key sewer improvements throughout the Newtownards area.
Peter Ferguson, Senior Project Manager with NI Water said: "NI Water is delighted to announce the recent completion of this major scheme.
"Our services have never been more essential to the health and wellbeing of our customers than now during the current emergency, and this scheme will benefit customers in the Newtownards area and beyond.
"This was a challenging job that has taken place over the last 12 months, with many sections of pipelaying completed at night to reduce disruption. The existing sewer which was routed through the adjacent airfields was in poor condition and at risk of failure. By replacing and relocating the sewer, NI Water has improved the local sewerage network to reduce the risk of problems in the future.
"I would like to thank local residents, businesses and commuters for their patience and cooperation throughout this essential scheme. Hopefully the local community will see the benefits for many years to come, as the scheme will boost the capability of the local sewerage network and lead to environmental improvements including improved water quality in Strangford Lough."
Infrastructure Minister Nichola Mallon said: "This £1.9 million upgrade will bring real benefits to people in Newtownards and the wider area by reducing flooding and improving water quality in Strangford Lough.
"I commend NI Water for completing this essential work. Now more than ever we see just how critical NI Water's work is in ensuring that every day we have clean drinking water and that our wastewater is safely disposed of. I commend them for not only delivering these essential services on a daily basis but also completing projects like this which enhance the local environment and improve the lives of people living in the area."
The contractor for this major investment was Hillsborough-based GRAHAM Construction, with Belfast-based McAdam Design and AECOM providing technical support.