'Total Wipe out at Belfast Works'
07 May 2020 10:23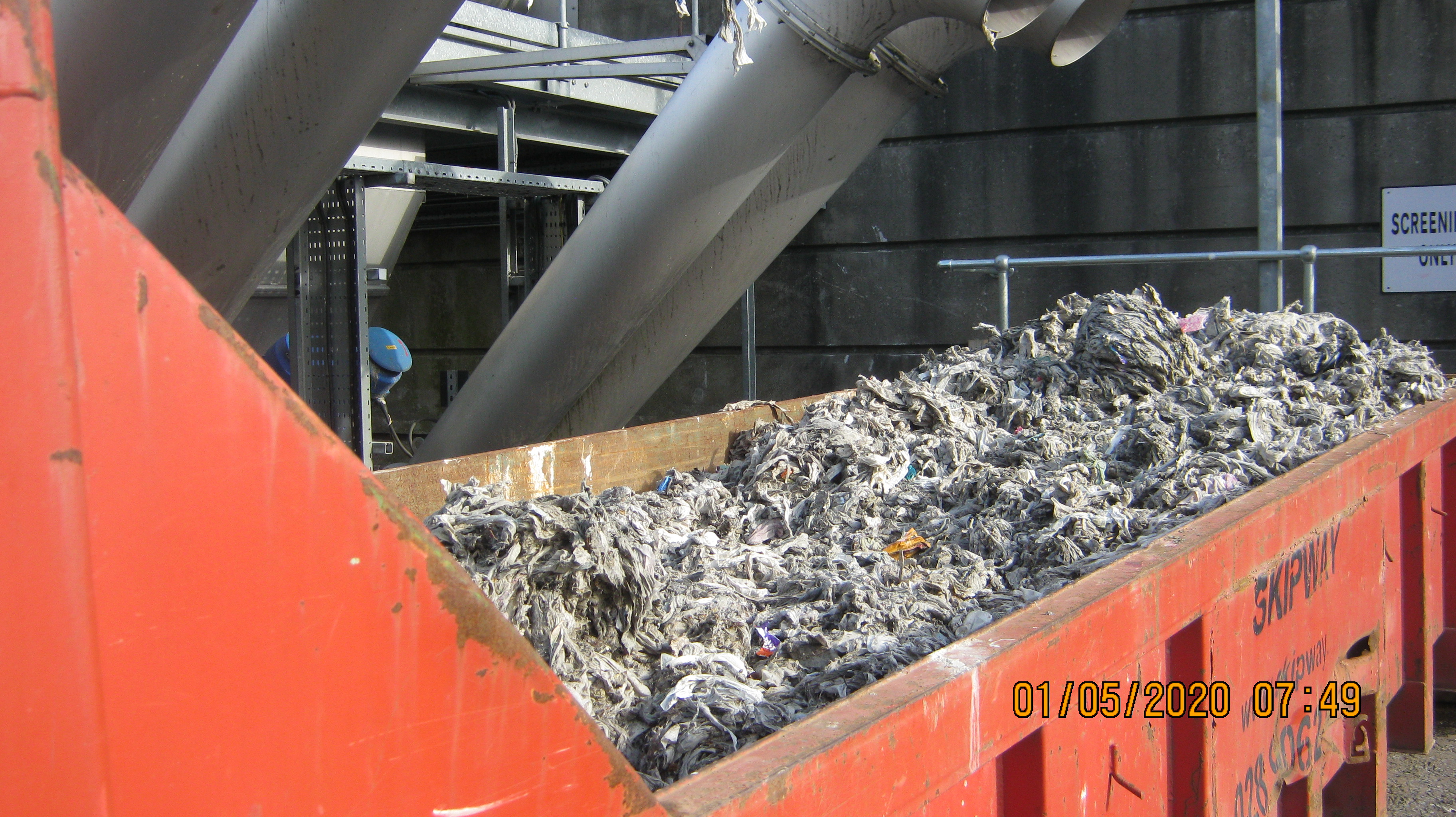 We have all enjoyed a good spell of dry weather recently followed by much needed rain. However, for NI Water's Wastewater Treatment works, the rain has also brought something much less welcome; a build-up of wet wipes creating blockages in our sewerage system and at our Wastewater Treatment plant.
Mark Consiglia, Wastewater Manager at Belfast Wastewater Treatment Works explains,
"After the long dry spell which was followed by rain, our waste skips were packed with many more thousands of wipes than we would normally expect after dry weather. While it is absolutely right that people are taking extra precautions around hygiene at this time of Covid-19, if you use wipes, please help us by putting them in the bin, not down the loo.
"Wipes, along with cotton buds and sanitary items cause blockages which are difficult to clear and can cause the sewer to flood, bringing raw sewage flowing out of the system and flooding homes, businesses and the environment.
"Some pumps at our treatment works have also been damaged. Fixing these pumps is an unnecessary drain on resources, meaning we are unable to treat wastewater as quickly as we would like to.
"Please support us by only flushing the 3 Ps - pee, poo and paper. Anything else should be bagged and put in the bin. By doing this you will be helping us to reduce the number of blockages, at what is a very challenging time for everyone."