NI Water's Rural Wastewater Investment Programme Delivers Improvements to Communities in County Down
29 May 2020 10:29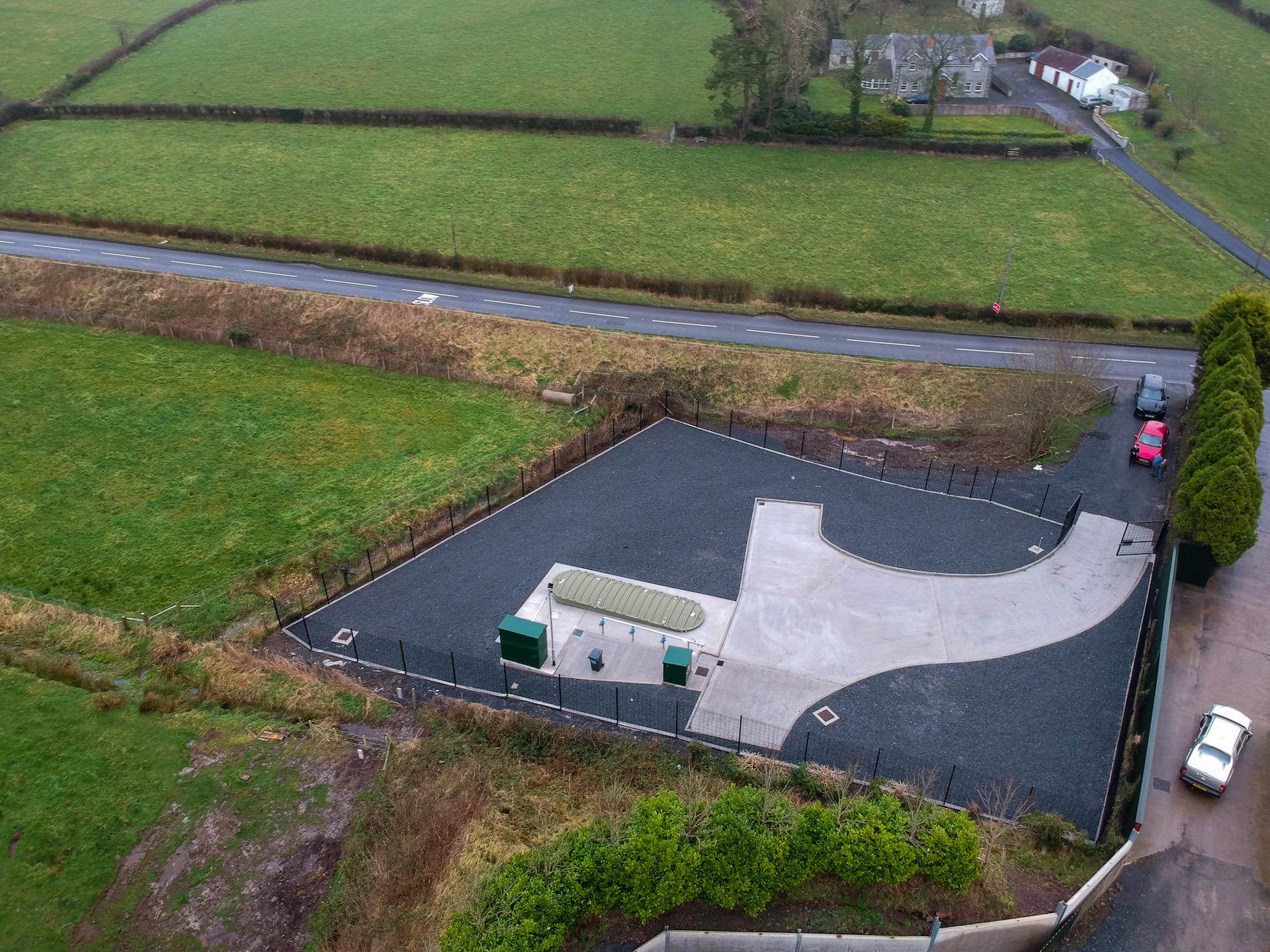 The townland of Craignasasonagh outside Saintfield is the latest rural area to receive a modern new wastewater treatment system, thanks to NI Water's Rural Wastewater Investment Programme (RWwIP). The new Craignasasonagh Wastewater Treatment Works is the latest project to be completed – bringing to almost 30, the number of wastewater treatment facilities to be extensively upgraded in County Down since the programme commenced in 2008.
Rural communities have greatly benefited from this programme of work, which was set up by NI Water to upgrade some of its 900 minor wastewater treatment systems which serve a population of up to 250 people. The scheme also delivers significant environmental benefits including improving local rivers and increasing capacity for development in rural areas.
By the end of the current phase in 2021, the programme will have seen a total NI Water investment of £47 million across Northern Ireland.
NI Water Project Manager, Will Gibson said:
"We are delighted to complete the site at Craignasasonagh and are making great progress on other sites throughout County Down and beyond.
"The RWwIP project has delivered wastewater improvements to communities in every corner of Northern Ireland. It is both complex and logistically challenging, but the rewards are far-reaching in terms of improved water quality in local rivers.
"I would like to thank the many landowners and residents for their cooperation throughout this extensive programme of work. Hopefully, rural communities will reap the benefits of this work for many years to come."
Infrastructure Minister Nichola Mallon added:
"I want to congratulate NI Water in taking forward this £47million programme of work which directly benefits our rural communities. Programmes like this allow NI Water to provide these vital public services across the North which are critical for protecting our communities and environment.
"Now more than ever we have seen NI Water's key role in protecting our health when we need it. Programmes like this are exactly what we need to ensure our communities are places where people want to live, visit, work and start a business."
Working in partnership with our contract team – McAdam Design in Belfast and Maghera-based BSG Civil Engineering – and with the funding available, NI Water have to date upgraded almost 170 rural wastewater treatment works across the length and breadth of NI.