Enjoy the great outdoors but remember the dangers water can pose
06 August 2020 10:59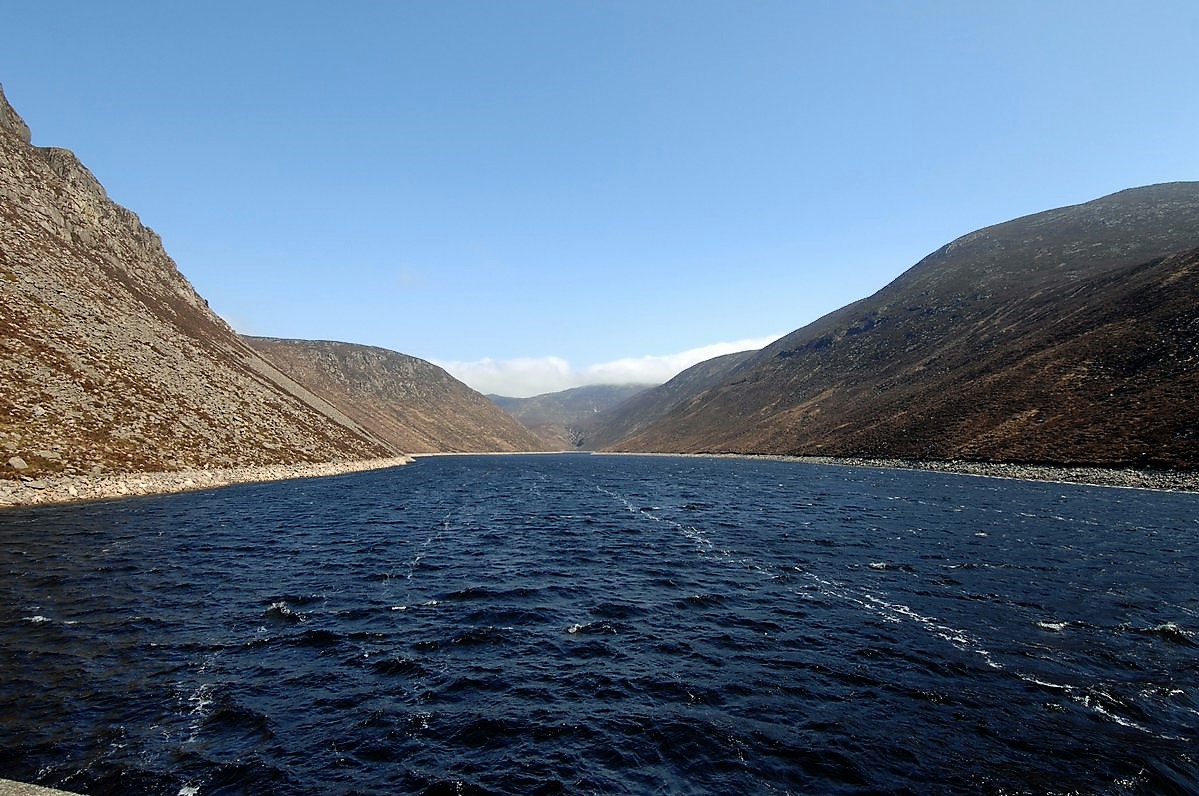 In order to help make this summer safe for everyone, NI Water have joined forces with the RNLI to put out a strong message to the community, especially children and young people, to take care around water.
As more of us embrace new activities and pastimes, whether that's by the sea, in the swimming pool or in lakes, rivers and reservoirs, there is no better time to remind ourselves of the dangers and the importance of remaining vigilant at all times.
Reservoirs are often great places for a walk or cycle but even an innocent paddle in the water can quickly turn into an emergency.
Cathy Uprichard, Head of Safety, Health and Environment at NI Water, explains, there is a real danger lying beneath the surface: "Understandably, a reservoir can look like the perfect place to cool down on a warm day, but while it may look safe, it can be very dangerous. You may swim well in a warm indoor pool, but that does not mean that you will be able to swim in extremely cold water.
"The dangers include:
- Very cold temperatures; the water can be bitterly cold even in summer months.
- There can be strong underwater currents, which can trouble even the most confident of swimmers.
- Reservoirs are often very deep, much deeper than you expect.
- There may be hidden debris or underwater hazards which can cause injury, including weeds and plants, which can entangle you under the water.
- It can be very difficult to get out of the water (steep slimy banks).
- There are no lifeguards on duty.
"We want everyone to have a fantastic summer, but always resist the temptation to cool off in a reservoir or a quarry; a quick dip really could mean a quick death!''
The Royal National Lifeboat Institution (RNLI) have also emphasised the importance of preventing a tragedy on the water as increasing numbers of people, particularly young people, take to the water on Stand Up Paddle Boards (SUP's) or Kayaks.
Mark Johnston from Bangor RNLI highlights the RNLI's 'SEVEN "C"S FOR SEA SAFETY'
"At the RNLI, our aim is to help make your time on the water more enjoyable and safe. The last thing we want to do is discourage people from getting out and having fun on the water.
"Paddle boarding, kayaking and small dinghy sailing are great fun, and are an inexpensive way to get on the water; but the safety rules are just as important as they are for bigger boats and craft.
"COMMUNICATE
- Before you set off, let someone know your plans
- Have some means of getting in touch if things go wrong
COMPANY
- Being on the water is great fun. Why not arrange to go with friends?
- Even better, join a club, where you can get advice, training, and where there will be rescue boats
CONDITIONS
- Before you set off, make sure you are aware of the wind and the tide
- Check the local weather forecast; in coastal areas, conditions can change quickly
- Avoid areas with rip currents
CLOTHING AND EQUIPMENT
- Are you wearing the right gear – wet suit, buoyancy aid, boots and gloves?
- Remember it will be much colder on the water than ashore
- If you end up in the water, it will be colder still
- Is your board/kayak/dinghy in good order?
COMPETENCE
- I know we all think we are invincible, but be honest with yourself – are you able to do what you want to do?
- If not, don't worry – training will be available near you.
CALM
- If the worst happens, and you get into difficulty, stay calm and try to conserve your energy
- Wherever possible, stay with your board/kayak/dinghy – this will provide buoyancy and make you easier to spot
- Do whatever you can to attract attention. If you can do it, the international distress signal is to hold both arms out to the side, and flap them up and down.
COASTGUARD
- If you see someone who you think might be in danger, don't assume someone else is doing something about it
- If you are not sure, make the call – we would rather attend and not be needed, than needed and not attend
- Dial 999 and ask for the Coastguard – let them decide what to do based on the information you give them
- In coastal waters, don't ask for the police. They will only pass on your call to the Coastguard and this can waste vital minutes
" If someone is in difficulty, our amazing volunteer crews at RNLI Bangor and all around the country will do everything we can to help - but is it not better to prevent problems in the first place?"
ENDS
For further information, please contact NI Water's Press Office on 02890 354710 or email press.office@niwater.com