NI Water celebrates a decade of tree planting
24 September 2020 14:37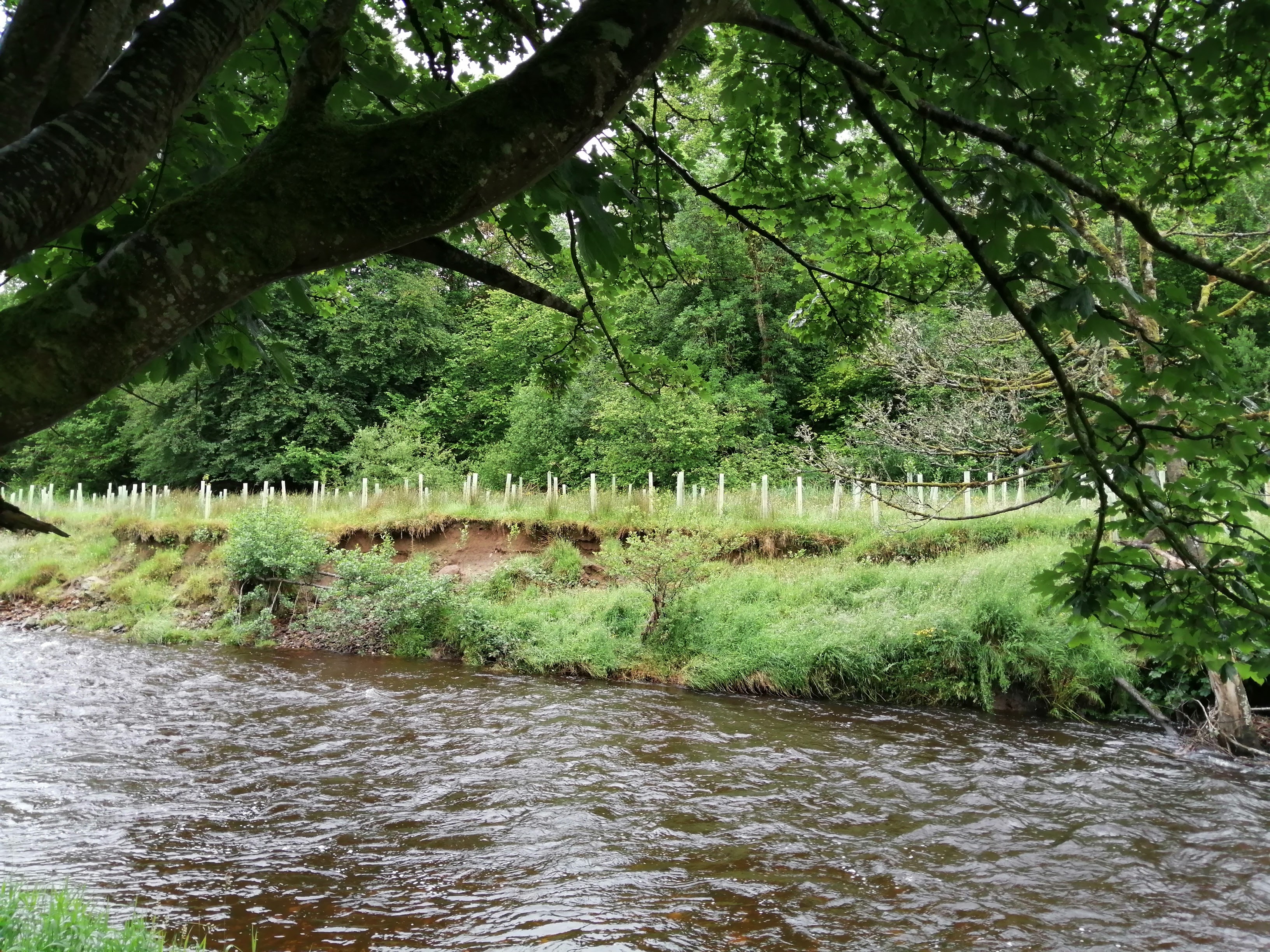 The NI Water Sustainable Catchment Management Planning (SCaMP) team are celebrating a 10 year partnership with The Woodland Trust Northern Ireland and other partners. The partnership has resulted in the planting of over 150,000 trees in some of NI Water's 24 drinking water catchments from Counties Antrim to Armagh.
The Sustainable Catchment Area Management Planning (SCaMP) Team work continuously to promote the message that we all need to play our part in protecting waterways, which in turn will protect drinking water sources, biodiversity and nature.
Catchment Manager, Roy Taylor, explains, "NI Water takes water from a number of lowland lakes and rivers to supply the wholesome water that we all rely on to drink. It is important for NI Water to protect these areas from bankside erosion and livestock encroachment as much of the water used for our drinking water comes from watercourses. Trees help us to do this."
Since the seeds of the SCaMP programme were sown in 2010, NI Water has worked with The Woodland Trust on many different planting projects throughout Northern Ireland, providing tree-guards and planting native trees that annually shed their leaves, in riparian areas within our drinking water catchments.
Riparian tree planting, which is the space between land and a river or stream, not only protects our 'raw' water quality but also provides a home for wildlife, shelter for spawning fish and helps reduce the effect of climate change by capturing carbon and slowing river flow. Tree species planted together include Alder, Aspen, Sessile Oak, Downy Birch and Willows.
Ian McCurley, Director for Woodland Trust Northern Ireland says: "Northern Ireland is one of the least wooded regions in Europe, with just 8% woodland cover compared with 13% in the UK and 37% in Europe. Our role is to stand up for trees, protect our woods and increase woodland cover locally for the benefit of people, wildlife and climate. The partnership with NI Water is an excellent example of how progressive organisations and businesses can get involved and help us increase woodland cover throughout Northern Ireland."
The Woodland Trust Northern Ireland have been an important steering partner to NI Water's SCaMP work programme since 2010, and includes the planting of 9,000 trees at Dunore Point Water Treatment works in Antrim and Castor Bay Water Treatment Works in Lurgan. Local Key Stage 2 pupils helped out with the planting and in turn learned about the water cycle.
In May 2013, 2,000 native trees were planted at Glendun River in Cushendun. This project was followed by 10,000 trees planted at Dorisland Water Treatment Works, above Carrickfergus, and the same number in the Faughan Valley at Faughan and Burntollet rivers, where the water supplies Londonderry, in conjunction with Loughs Agency.
Loughs Agency Chief Executive Officer, Sharon McMahon says, "Loughs Agency value sustainable development and climate action projects that improve the overall health of aquatic ecosystems. Habitat enhancement of the rivers within the Foyle and Carlingford catchments is at the heart of Loughs Agency's long term objectives. As well as improvements to water quality and wildlife habitat, tree planting assists in natural river restoration. Importantly for Loughs Agency, it enables the natural filtration of nutrients and sediments resulting in improved water quality for fish and their spawning requirements."
Over 21,000 trees have been planted at Glenedra in the Sperrins, which supplies water for Dungiven, Claudy and Limavady and another 2,000 trees at Lough Fingrean in Tyrone where water is abstracted for the Omagh area.
In June this year, NI Water provided resources for a 'wet wood' flood alleviation project alongside the Faughan River. The planting of 2000 trees and creation of ponds within the private land, works to improve water quality and provide new havens for wildlife.
Tree roots help filter the water and slow the flow in times of flood ensuring that when the ponds are full the woodland provides a further buffer with the River Faughan. This technique was deployed by Loughs Agency and the Woodland Trust within woodland at Killaloo, with positive results.
Exciting plans are afoot for the next planting seasons and NI Water hope that the partnership continues to grow and flourish, just like the trees.
For more information contact NI Water's Catchment Liaison Officer
Rebecca.allen@niwater.com
To support the work of and read more about the Woodland Trust, visit
https://www.woodlandtrust.org.uk/join