Look after your water quality – Spreading slurry within the guidelines
08 October 2020 15:24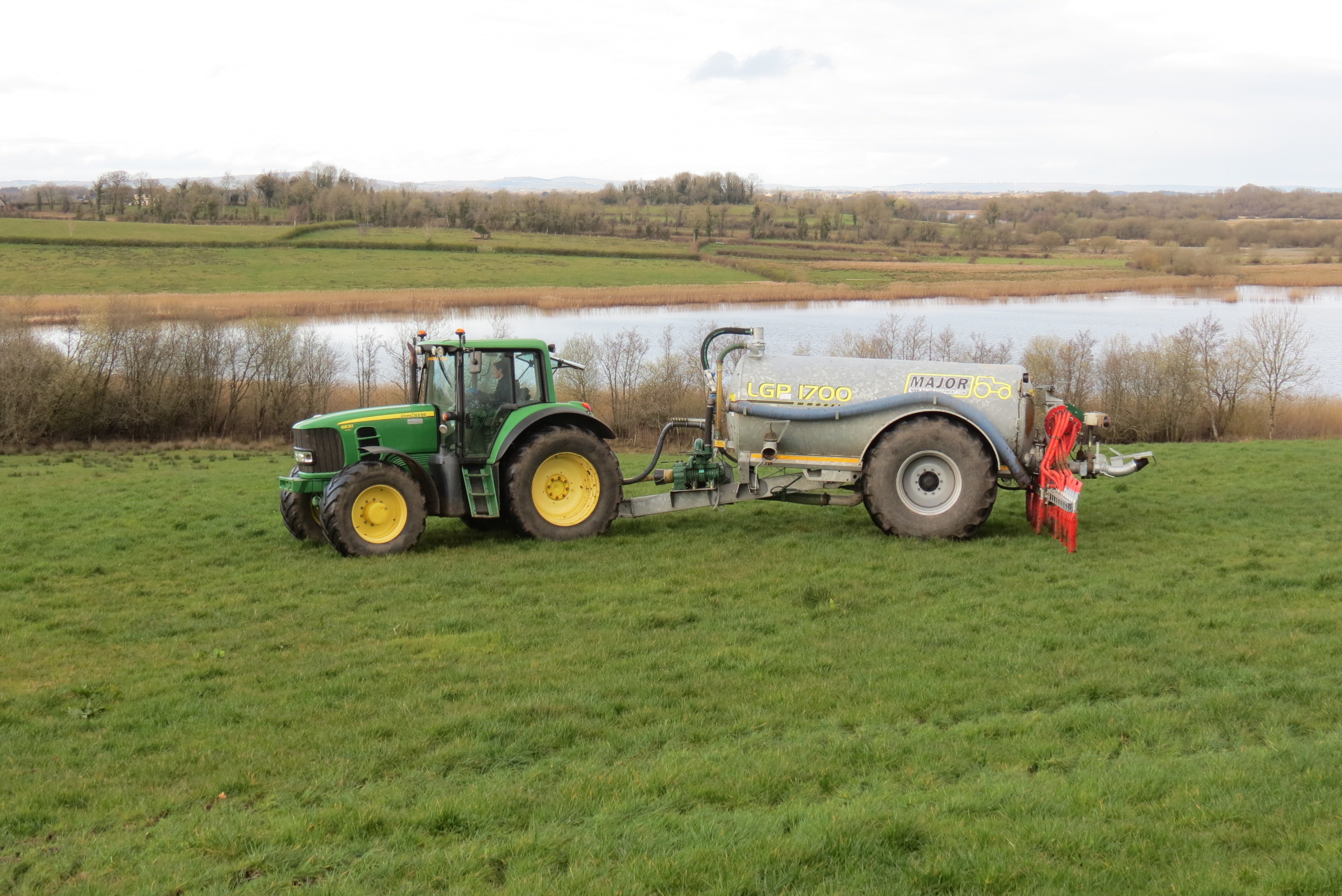 NI Water would like to remind the farming community that the deadline for applying slurry is approaching, with the closed period beginning on October 15th and restrictions on spreading in place until January 31, 2021. This period of time is considered to be high risk for Northern Ireland's many watercourses, with the threat of nutrient run-off from the land, following heavy winter rainfall, into our rivers and streams. We appreciate that farmers work very hard to look after the environment on a daily basis and ask everyone to think carefully before spreading slurry, or other organic manures, such as plant waste, so that there is no risk to our watercourses.
NI Water Catchment Officer, Rebecca Allen explains, "NI Water abstract water from a number of lowland lakes and rivers in order to supply our safe, clean, drinking water. If nutrients from run-off ends up in our watercourses, it can lead to negative environmental consequences for wildlife and bio-diversity in our rivers and lakes. It is also difficult and expensive to treat in our Water Treatment Works. We all need to play our part in protecting waterways to protect our drinking water sources."
The closed period regulations prohibits manure being spread from midnight on October 15 to midnight on January 31, 2021. During the closed period spreading is not allowed, so we ask farmers to be particularly careful to ensure that there are no accidental spillages or leakages."
To reduce the risk of nutrient run-off to Northern Ireland's watercourses, the guidelines stipulate the following if spreading slurry near a watercourse:-
• 'No spread areas' or Buffer zones have to be in place, a minimum of 10m to 15 away from any watercourse
• If spreading near lakes, the 'No spread areas' or Buffer zones must be larger than that, between 20m to 30m
• For small fields and when using Low Emission Slurry Spreading equipment, the buffer zone has to be 5m. This applies to the months of October and February, either side of the closed period.
NI Water takes its responsibility in protecting the environment very seriously. As a society we need to place more value on water, to reduce pollutants entering our waterways and the millions of pounds spent on removing them through water treatment. We all need to value water and love our rivers and lakes.