Newpoint gets a SWELL Upgrade!
04 June 2021 10:46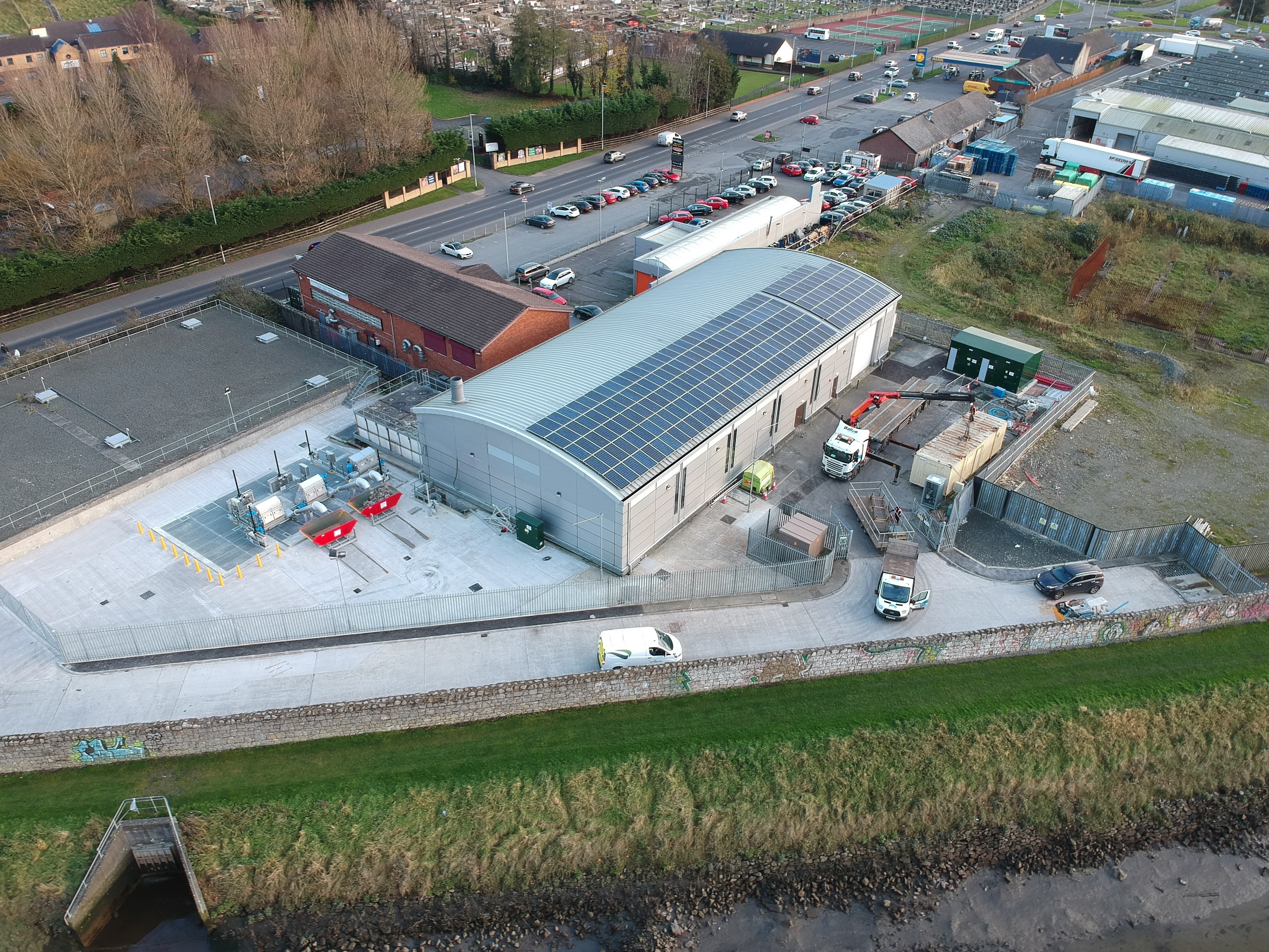 Newpoint Wastewater Pumping Station (WwPS) has been extensively upgraded by NI Water as part of the €35m EU-funded Shared Waters Enhancement & Loughs Legacy (SWELL) project, which aims to improve water quality in Carlingford Lough and Lough Foyle through investment in strategic wastewater assets on both sides of the border.
The pumping station, which is located on the banks of the Newry River, serves the whole of Newry city, transferring up to 500 litres of wastewater every second to Newry Wastewater Treatment Works for treatment.
As part of the SWELL upgrade completed by Hillsborough-based contractor GRAHAM, three new screens have been installed at the pumping station to filter the incoming wastewater and provide protection to the adjacent water environment (Newry River).
Firstly, a new 40mm coarse screen has been installed on the inlet to remove a whole host of items which can find their way into the sewer. The photos attached show the extent of screenings and debris that were removed within the first few weeks of the upgraded pumping station being commissioned.
Before the SWELL upgrade at Newpoint, the debris seen in the skip would have been pumped, along with the wastewater, from Newpoint to Newry Wastewater Treatment Works. With the amount of screenings already removed, it is clear to see how the pumps at Newpoint could become blocked and give rise to potential loss of wastewater to the Newry River.
As an additional level of protection, two new fine (6mm) screens have been provided at the pumping station on the new storm tank overflow. These screens filter any storm water discharged during periods of prolonged heavy rainfall, helping to improve the water quality in the Newry River and ultimately Carlingford Lough.
Flushing inappropriate items will clog the sewers and result in blockages and flooding. Only flush the 3Ps - Pee, Poo and Paper. For further information log on to: www.niwater.com/bag-it-and-bin-it/
Ends
Notes to editors:
Media enquiries: press.office@niwater.com
The Shared Waters Enhancement & Loughs Legacy (SWELL) project - which is being led by NI Water working in partnership with Irish Water, the Agri-Food & Biosciences Institute (AFBI), Loughs Agency and East Border Region - was awarded €35m in February 2019, as part of the EU's INTERREG VA Programme, managed by the Special EU Programmes Body (SEUPB).