'Flushed' With Success at Business in the Community Awards!
10 September 2021 16:01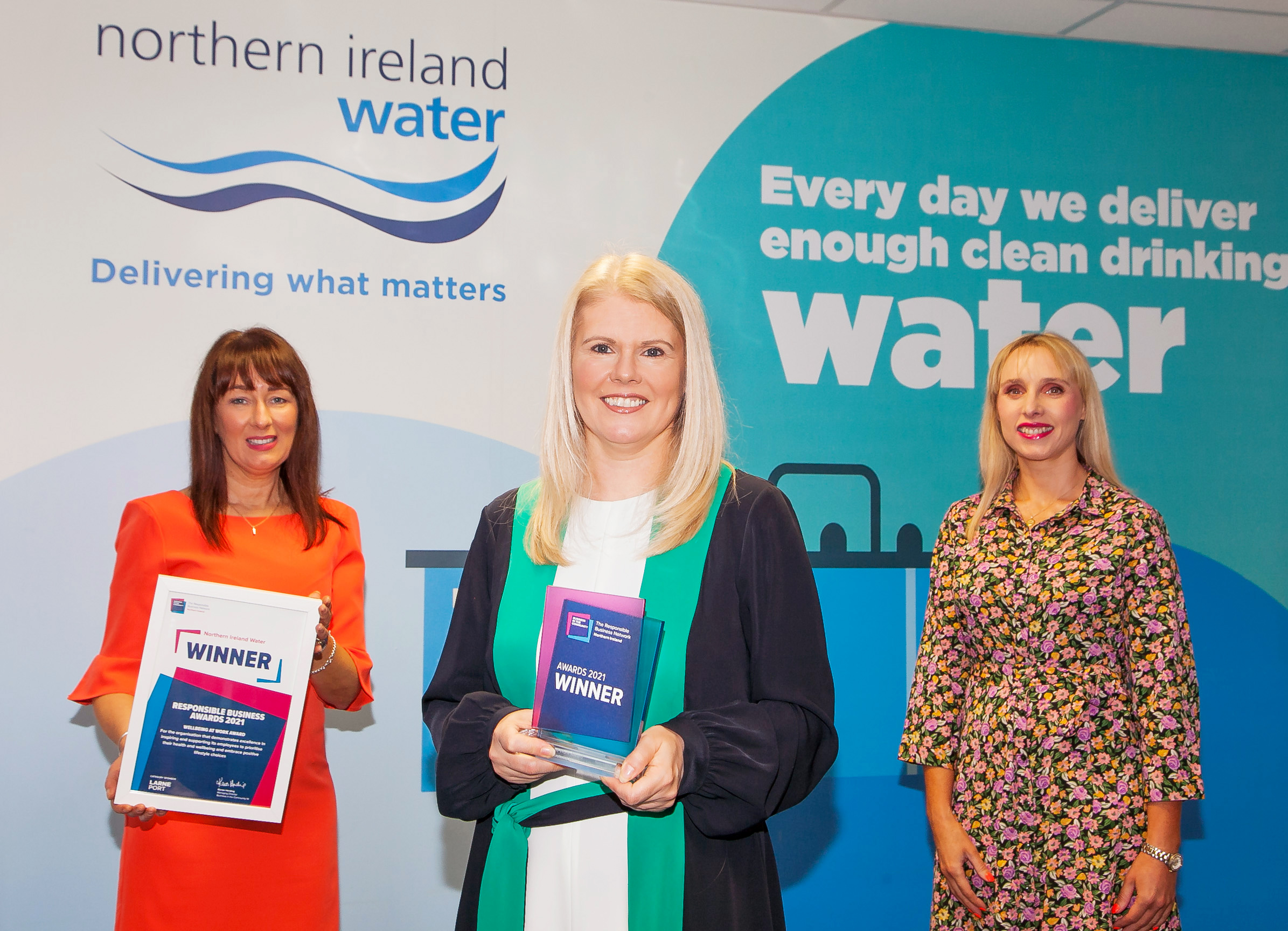 NI Water is celebrating today after winning at this weeks' Business in the Community Awards in the 'Wellbeing at Work' category.
Sara Venning, CEO at NI Water commented
"The health, wellbeing and safety of our people is always our first priority and being recognised as a champion in this category is a highly rewarding affirmation of our commitment to their welfare. It is particularly gratifying to know that our health and wellbeing strategy and programmes have been recognised for their excellence and positive impact during an unprecedented health crisis".
Alison Sweeney, Health and Wellbeing Manager at NI Water, commented:
"We are absolutely thrilled to have won the highly contested Wellbeing at Work Award. This award demonstrates NI Water's excellence in inspiring and supporting our employees to prioritise their health and wellbeing and embrace positive lifestyle choices.

Our wellbeing strategy is designed with and for our employees and encompasses a vast array of programmes, activities and benefits to meet a diverse range of needs and circumstances. This supports the provision of a happy and healthy workplace, helping to make NI Water a really great place to work."
The Award is one of 11 Awards categories that form part of Business in the Community's annual recognition event that recognises and rewards firms in Northern Ireland that are embracing the journey to build better workforces, create a sustainable economy and healthy communities.
Business in the Community NI's Managing Director, Kieran Harding, said,
"Congratulations to each of the winning organisations for leading the way in responsible business. This year has been really challenging for a lot of businesses and people in Northern Ireland, so I want to thank our winning, highly commended and shortlisted organisations for continuing to make responsible business action a priority.

"The judging process of the Awards is robust, and the standard of entries was phenomenally high this year. All winners demonstrated true leadership in the area of responsible business and their entries are sure to inspire others in their own responsible business journey."
Winners in all eleven responsible business categories were announced at a hybrid Awards event, hosted in-studio by TV and weather presenter Barra Best and broadcast live across Business in the Community's digital platforms.
For more information on the Awards and to see a full list of 2021 winners, visit
www.bitcni.org.uk/awards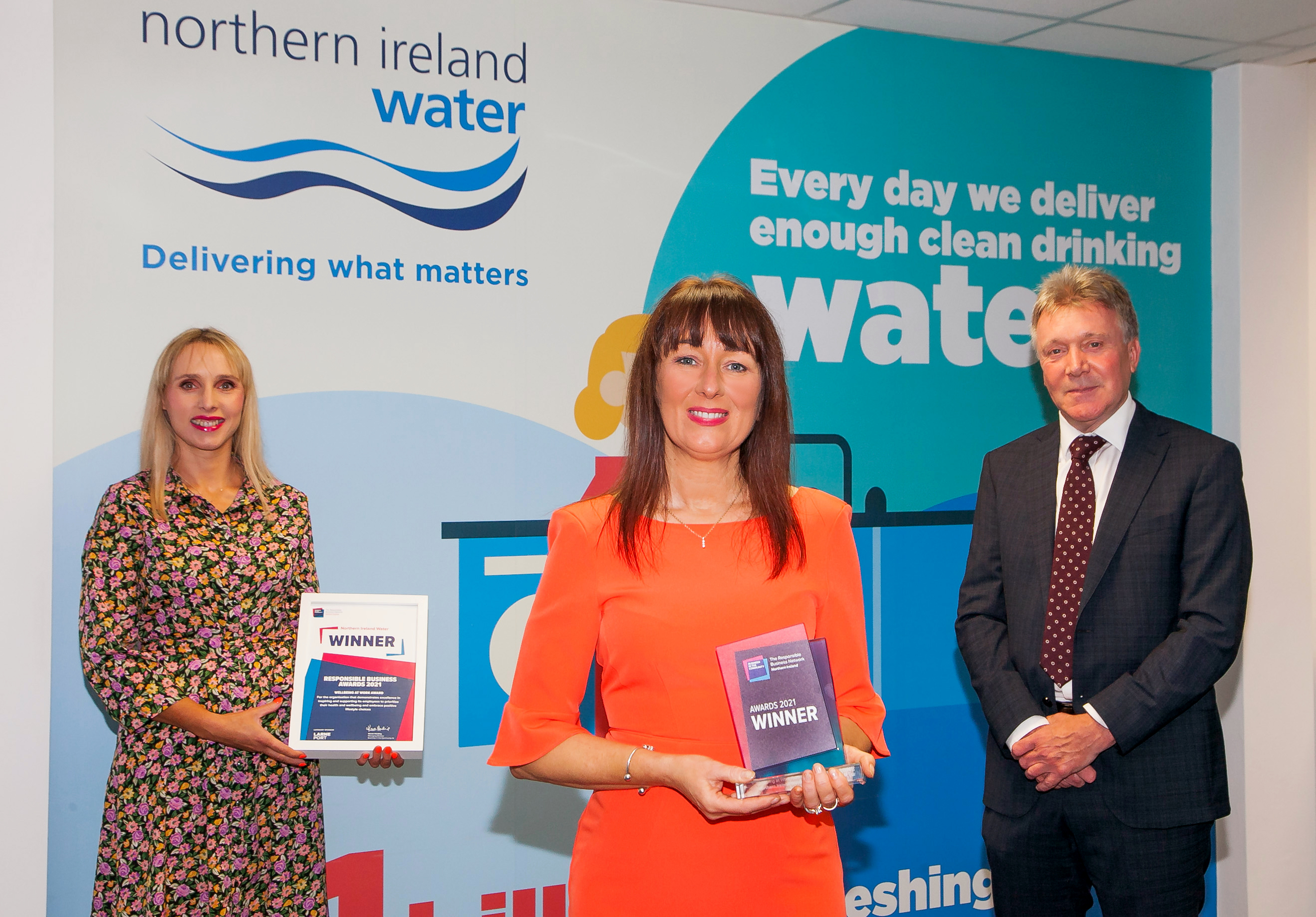 Ends
Business in the Community Media contact:
Suzi McIlwain, Business in the Community | Mobile: 07732 602577 | Email:
suzi.mcilwain@bitcni.org
All media enquiries for NI Water press office to
press.office@niwater.com