Utility Companies unite to keep consumers connected this Winter
15 December 2021 16:57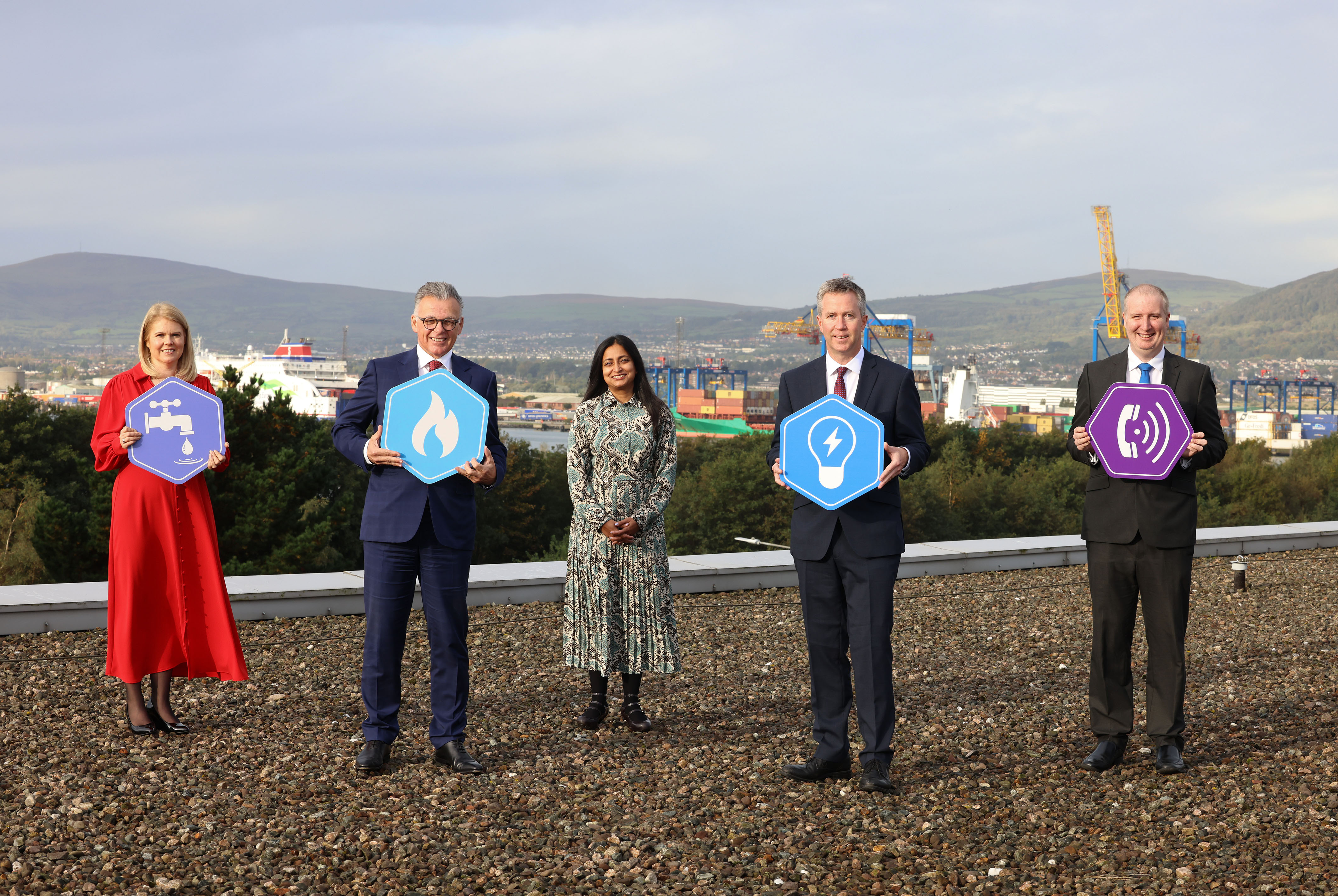 Four of Northern Ireland's top utility companies - NIE Networks, Northern Ireland Water, Openreach and Phoenix Natural Gas - have joined forces to launch a campaign which aims to ensure households across the region are ready and prepared for any seasonal and disruptive weather.
The campaign marks the tenth year of united support from the four utilities companies, providing advice, support and important contact details to help consumers be prepared ahead of any winter and adverse weather.
Speaking about the collaborative consumer campaign, Michael McKinstry, Chief Executive at Phoenix Natural Gas and Chair of the Joint Utilities Working Group said, "As we come into a traditionally colder time of the year it's important that we work together to help consumers and households prepare for winter weather and in the coming weeks we'll all be sharing helpful information on our websites, through social media and in local papers to ensure consumers can quickly access help and support should they need it this winter.
"As essential utility providers, it is important that we work in partnership to help keep our consumers connected, and our engineers will continue to work tirelessly to support consumers over the winter months and beyond.
"We are also asking for the help of the wider public to keep an eye out for their neighbours, especially for more vulnerable consumers, and to contact us if they have any concerns whether at their own home or elsewhere. By working together we can keep everyone safely connected this winter."
To report any faults or in the case of any emergencies please contact:
NIE Networks: 03457 643 643 or visit nienetworks.co.uk
Northern Ireland Water: 03457 44 00 88 or visit niwater.com
Openreach: 08000 23 20 23 or visit openreach.co.uk/ni
Phoenix Natural Gas: 03454 55 55 55 or visit phoenixnaturalgas.com
-Ends-
For further information on the Joint Utilities Preparedness initiative please contact gillian.orr@phoenixnaturalgas.com or call 028 90555541.
Caption: Utility Companies Unite To Keep Consumers Connected This Winter - Northern Ireland's main utility companies have united to help households stay cosy and connected this winter. Pictured at the launch are Sara Venning, Chief Executive, Northern Ireland Water, Michael McKinstry, Chief Executive, Phoenix Natural Gas, Noyona Chundur, Chief Executive, Consumer Council Northern Ireland, Paul Stapleton, Managing Director, NIE Networks and Garret Kavanagh, Director, Openreach Northern Ireland.