NI Water Ravenhill Project Team Donate to Community Food Drive
16 December 2021 16:36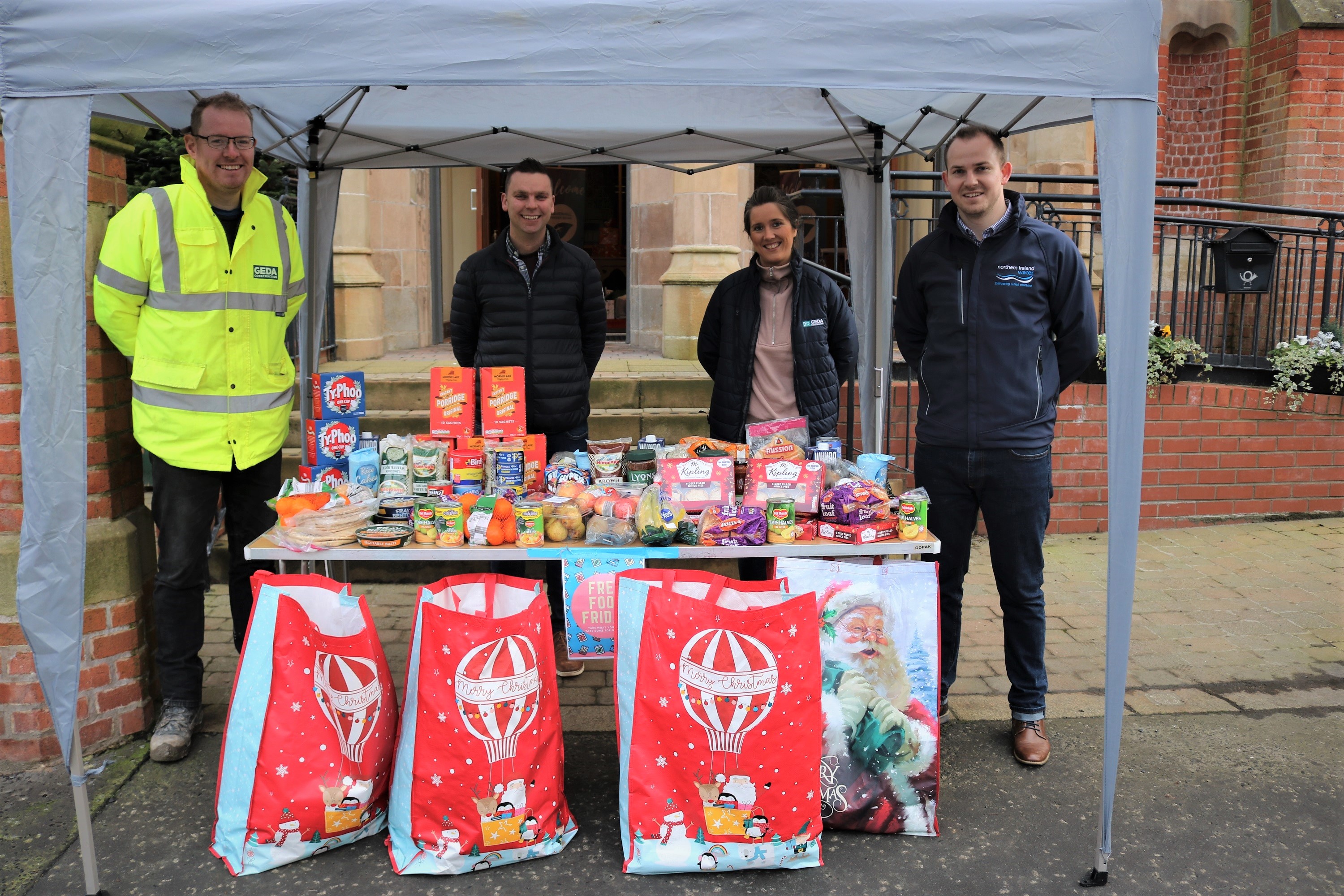 The project team working on NI Water's £7million Ravenhill Avenue Flood Alleviation Scheme have been busy in the local community to contribute to Ravenhill Presbyterian Church's annual Food Drive, which helps families in need at Christmas time. The team were delighted to drop off essential food supplies and other items this week.
This major programme of work is progressing well and involves installing new sewers along a section of Ravenhill Avenue and the surrounding streets. Once complete, the project will improve the sewerage infrastructure and reduce the risk of flooding in the Ravenhill area of South Belfast.
The tunnelling phase of the works is now complete with the removal of the temporary pumping stations from the London Road Junction on Ravenhill Avenue, opening the entrance to London Road from Ravenhill Avenue. A total of 80 metres of tunnelling was completed from Ormeau Park to London Road. As we enter into the Christmas period there will be no work on the road until the new year, with works recommencing on Ravenhill Avenue in January. The road closure at the Ravenhill Road Junction will remain in place over the break.
NI Water and Geda Construction would like to thank the residents and businesses in the area for their continued patience while we carry out these essential works and wish the community a Happy Christmas and peaceful New Year.
Pictured (L-R) are: Jarlath O'Reilly Geda Construction, Minister Marty Gray, Aisling Henry Geda Construction and Nigel Nevin from NI Water.
Ends
For further enquiries contact press.office@niwater.com