Renewable Energy for NI, an Economic Necessity
21 April 2022 16:22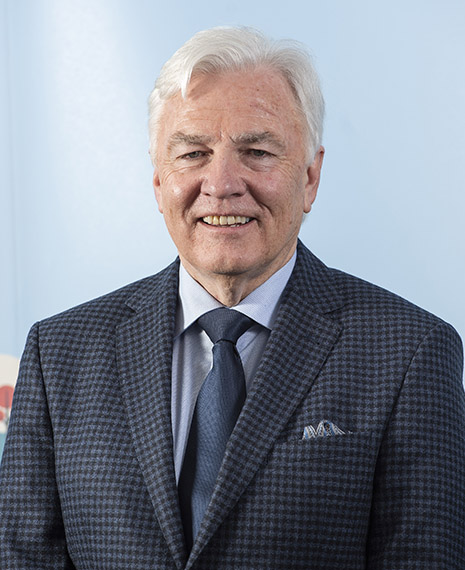 The surge in energy prices as reflected at the petrol pump and in the cost of heating our homes is hitting Northern Ireland families hard.
It is also causing problems for those organisations such as NI Water which provide the essential services we all depend on.
We are the biggest user of electricity in Northern Ireland and since the price we pay for that electricity is linked to the global price of gas our costs have soared in the last year..
Rather than being a source of stability guaranteeing security of supply, fossil fuel prices have now become highly volatile - and are likely to remain so for quite some time.
The lesson for Northern Ireland and for organisations such as NI Water is increasingly clear. Both the Energy Crisis and the need to address Climate Change mean we have to end our dependence on fossil fuels as soon as possible.
Creating an indigenous Renewable Energy System in Northern Ireland is no longer just an aspiration. It has become an economic necessity.
As the recent series of articles published by the Belfast Telegraph demonstrated, there are many different ways to achieve this in different sectors of the economy and NI Water is ready to play our part.
Last November at the time of the COP 26 Climate Change Conference we published the Power of Water report which set out how we could act as a catalyst for the transition.
The work we have done since then has continued to underline that potential, particularly in three areas.
As the second largest landowner in Northern Ireland we could build wind farms which could meet much of our own electricity needs so freeing up capacity on the network and lessening the need for fossil fuels to act as back up to ensure security of supply - as well as stabilising prices.
We have also continued to progress our pioneering work on electrolysis which uses water to produce green hydrogen and oxygen. The hydrogen could be used to help our bus network and heavy goods vehicles transition from diesel, whilst the oxygen could increase the capacity of at least some of our treatment works which, in turn, would allow some of our towns and businesses to expand.
Following a successful pilot project, a larger demonstrator model is about to be installed at our Belfast works.
And, finally, we are investigating how our reservoirs could act as energy stores for periods when the key resources for Renewable Energy - the wind and the sun - aren't available. The stored water could be used to create hydro power as and when it is needed as back-up.
But there are two other essential ingredients for Northern Ireland to make the transition to a Renewable Energy System.
The first is collaboration. Digitalisation and the need to address Climate Change is breaking down the old boundaries between our Utilities.
Our roles - whether it is to provide a water and waste water service, transport, electricity, or gas - will, of course, remain distinct, but, increasingly, we can see how we can help each other provide that service - and do so in a way which makes economic sense for Northern Ireland, as well as helping us decarbonise.
The potential is there to make Northern Ireland not just low-carbon, but also a society that uses its natural resources to meet its own energy needs and in doing so creates a high tech, high skill economy as set out in the 10x vision.
Doing so, however, will mean acting with urgency. The surge in energy prices has underlined the price of standing still. The future will no longer take care of itself. We have to create it - and start doing so now to guarantee the public services we all depend on.
Dr Len O'Hagan
NI Water Chair