'Tunnel Vision' for NI Water apprentices
26 April 2022 14:56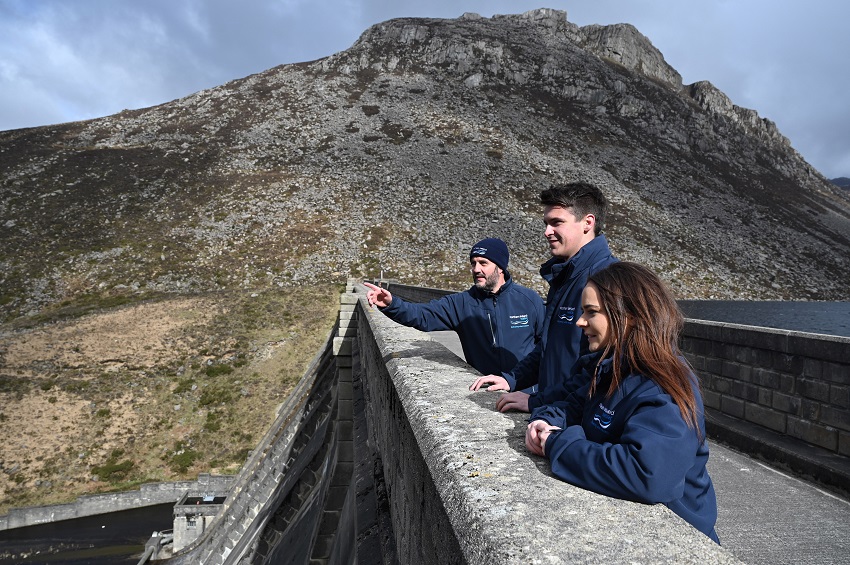 NI Water Apprentices recently swapped the 'classroom' for a team-building day at the Silent Valley Reservoir, nestled in the heart of the beautiful Mourne Mountains, Co Down.

As part of the NI Water Apprentice Academy, the Apprentices, Higher Level Apprentices (HLA's) and Graduates were granted the opportunity of a behind the scenes visit inside the famous dam and under the reservoir, right up to the Valve House, all constructed in the early 1900's.
As well as the chance to see this amazing feat of engineering, they also had Naimh McElroy, Northern Ireland Water's Reservoir Safety Engineer, on site along with some of the local NI Water staff to talk about the different structures and their purpose. There was also the opportunity to visit Ben Crom Dam and take part in various team building activities.
NI Water's Technical Trainer, Jason Devine explained: "The apprentices have received a unique but essential insight to our industry throughout their training period. It is essential that what they learn in the classroom is backed up with 'hands-on' experiences, such as this visit today, or by shadowing our very experienced front-line staff in the field."
"With COVID restrictions it has been difficult to ensure that the 'teamwork' element of their training has been developed. NI Water is essentially a large team of dedicated individuals, so we try to nurture that sense of comradery and where better to deliver that team-building, than at our Silent Valley Reservoir."
"The event offered the recruits an opportunity to see the fascinating engineering buried deep beneath the earth at this beautiful and iconic location.
Jason added: "With the recruitment drive for our next Apprentices and HLA's going live this week, we are already looking forward to welcoming the new batch of candidates and introducing them to our NI Water Apprentice Academy."
Further details on NI Water's latest apprentice recruitment drive can be found on our website: https://www.niwater.com/careers/
ENDS
Notes to editor – all media enquiries to press.office@niwater.com