Sacred Heart Primary School Learn all things Water at Site Visit!
25 November 2022 16:28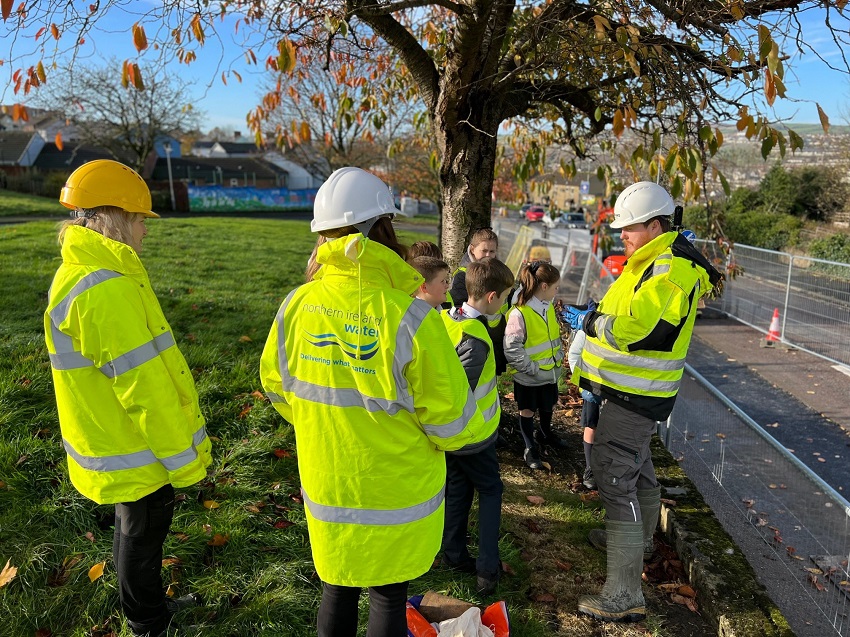 Pupils at Sacred Heart Primary School had an opportunity to learn first-hand about all things water at a recent site visit hosted by NI Water and contractor Farrans GlanAgua.
NI Water is currently engaged in a major water improvement scheme in the Trench Road area of the Waterside and it was a great opportunity for local pupils to find out more about the work.
Eimear McDaid, NI Water Project Manager said:
"NI Water was delighted to host this visit alongside our contractor Farrans GlanAgua.
"As work continues on this major water improvement scheme in the area, pupils had the opportunity to learn more about the pipelaying involved and the importance of staying safe around construction sites.
"This key improvement scheme will protect and future-proof the local water infrastructure for customers in the area.
"NI Water and our contractor Farrans GlanAgua would like to thank the public for their patience and cooperation as we continue this essential water improvement scheme."
The next phase of work will involve pipelaying along Bann Drive from the 28th November for approximately 2 weeks.
Due to location of the water trunk main and working space available, a road closure will be in place for health and safety reasons and a diversion will be in place via: Dennet Gardens, Dungiven Road, Crescent Link, and Irish Street.
The works on Bann Drive will be suspended during the Christmas period to reduce disruption and the team will return on the 9th January, continuing the pipelaying down Bann Drive and along Dennet Gardens.
Further information and resources for schools are available at www.niwater.com/education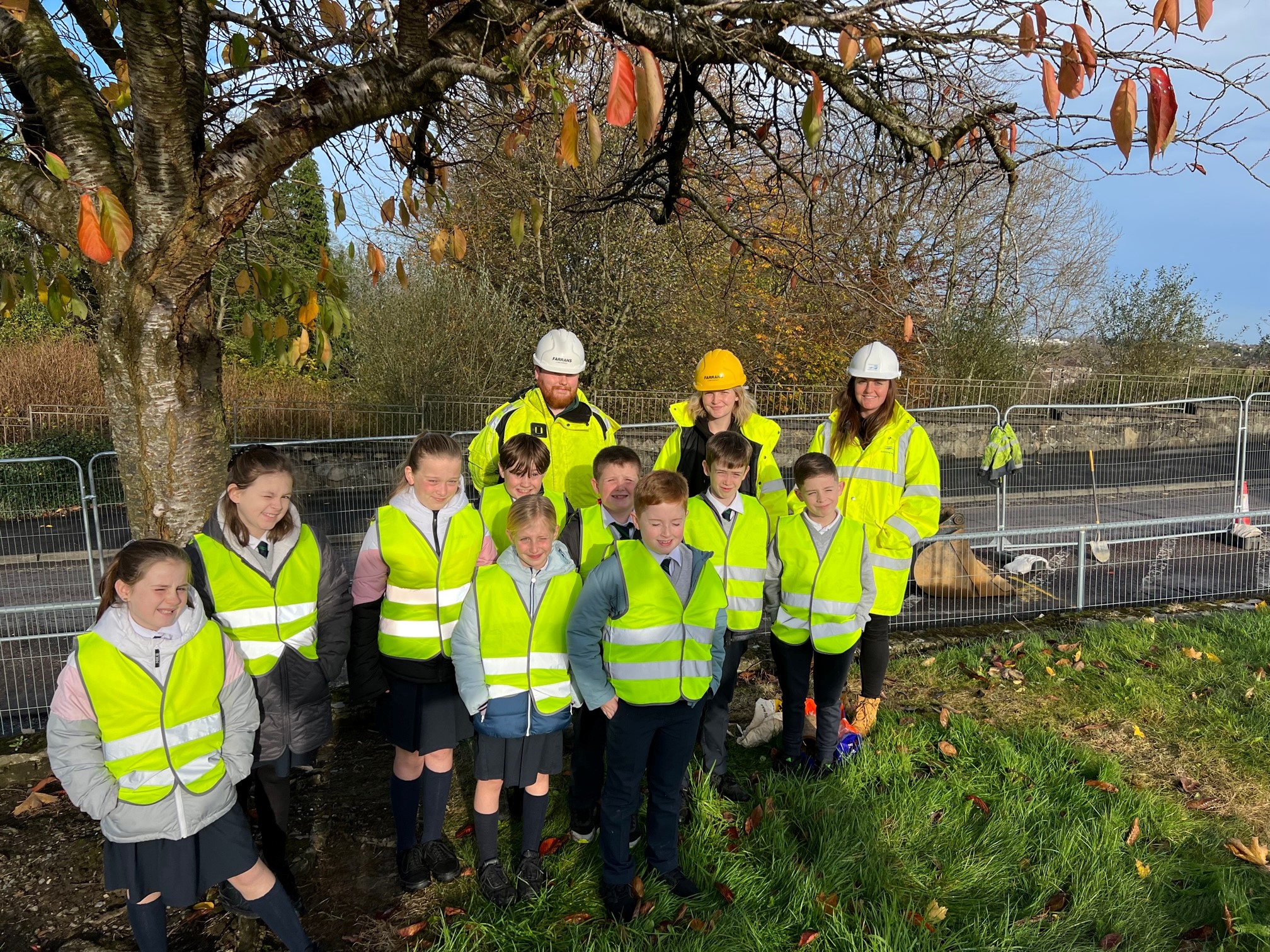 Photo Caption: (L-R) Richard Fitzimmons – Farrans Site Engineer, Alice Mullen – Farrans Placement Site Engineer and NI Water's Project Manager Eimear McDaid pictured at a recent site visit with Sacred Heart Primary School, Trench Road, Waterside.
ENDS. For further information, please email press.office@niwater.com