St Paul's PS, Cabra learn about the work of WaterAid ahead of World Water Day walk at Silent Valley
14 March 2023 10:37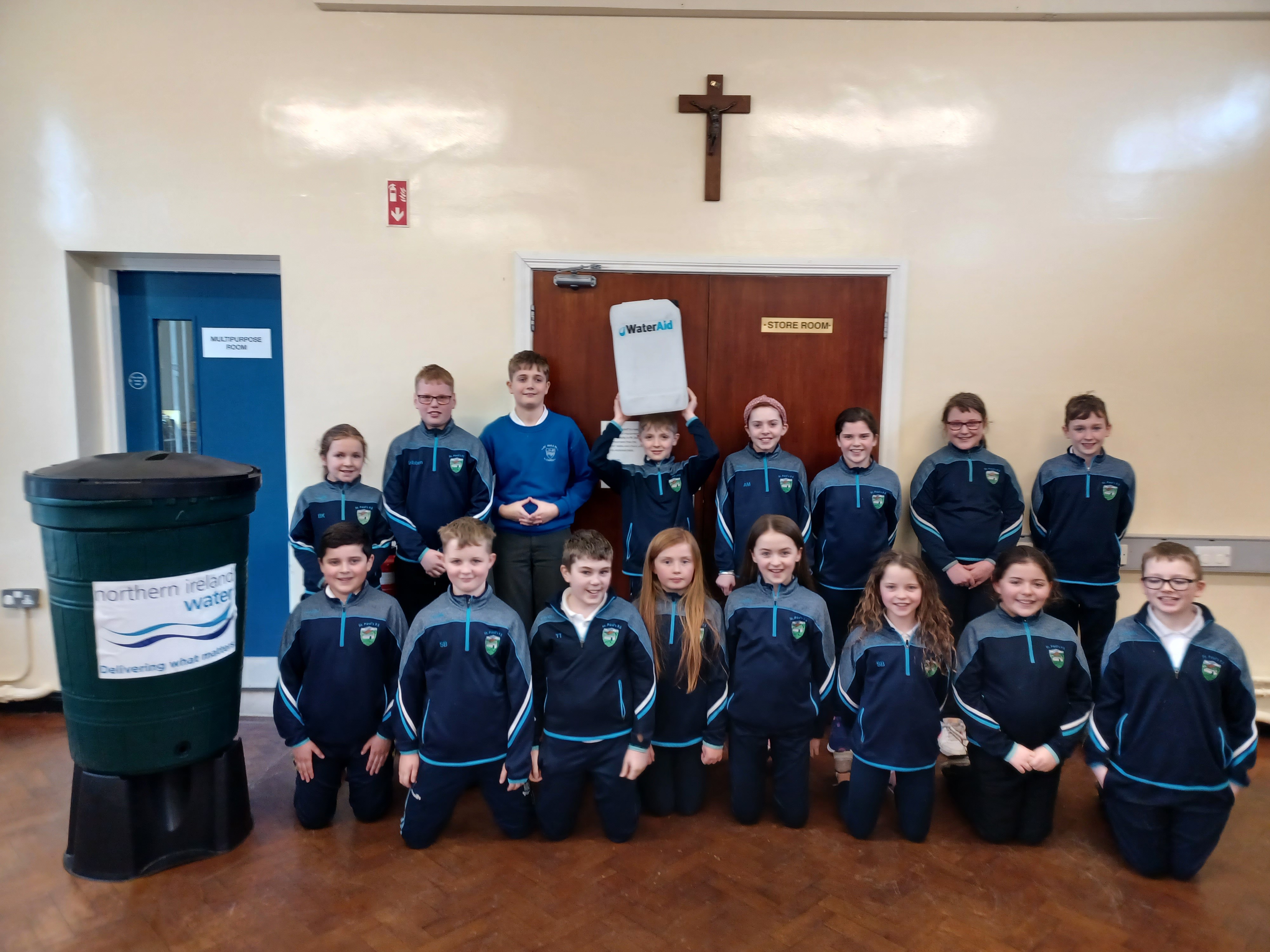 NI Water's Education Team visited Primary 7 pupils at St Paul's Primary School, Cabra to kick start the celebrations for World Water Day. Pupils learnt about how important it is to look after this vital resource. They also discovered simple ways they can look after water at home and school as well as hearing more about the work of WaterAid in helping to provide clean water, decent toilets and good hygiene to some of the poorest communities around the world.
World Water Day is a day dedicated to reminding us all of the one simple thing we all take for granted; clean, safe water. The United Nations declared the 22nd March as World Water Day in 1993 and it has been celebrated around the world on this day ever since.
This year's theme is Be the Change, focusing on accelerating change to solve the water and sanitation crisis. It highlights the fact that water affects us all so everyone has a role to play in initiating change and encourages people to take action in their own lives to change the way they use, consume and manage water.
This World Water Day, P7's from St Paul's PS, Cabra will be joining other schools at Silent Valley to celebrate water and take part in a sponsored walk helping to raise awareness and vital funds for WaterAid.
If your school would like to get involved in the World Water Day celebrations contact education@niwater.com
ENDS
Picture: Primary 7 pupils from St Paul's PS, Cabra
For more information please contact press.office@niwater.com