Local Pupils 'Walk for Water' at Silent Valley this World Water Day!
23 March 2023 9:04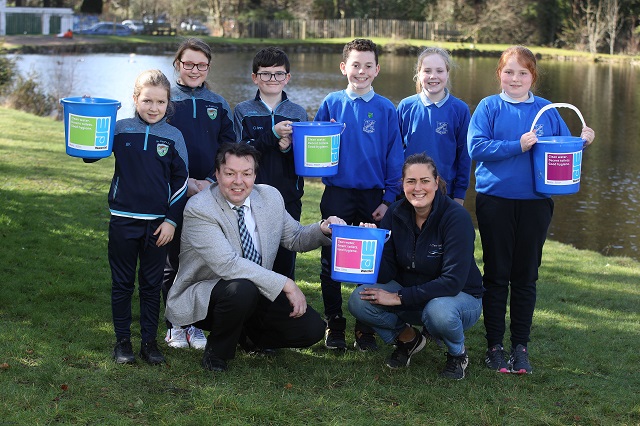 Photo caption 1: Terry McCrum Meridian Utilities and Anna Killen NI Water celebrate World Water Day with pupils from St Paul's Primary School, Cabra and Killean Primary School Newry.
NI Water marked World Water Day on the 22nd March with local Primary Schools, who completed a sponsored Walk to raise awareness of WaterAid. We also collaborated with water companies across the UK to host a special virtual assembly for primary schools with over 200 schools joining to celebrate this special day.
Our education team has been on the road visiting schools in advance of World Water Day, helping to raise awareness. Pupils across NI have heard how important it is to look after this vital resource and found out more about the work of WaterAid in helping to provide clean water, decent toilets and good hygiene to some of the poorest communities around the world.
Following on from the visits, over 60 local pupils from Killean Primary School, Newry and St Paul's, Cabra, came along to Silent Valley on World Water Day (22 March) to mark this special day by completing a sponsored Walk to raise vital funds for WaterAid.
Anna Killen, NI Water's Outreach & Education Officer said: ''WaterAid has done some great work over the years in raising awareness of the lack of water in some of the world's poorest communities, and on World Water Day this year, we want to encourage people to raise awareness of the fact that many people don't have the safe, clean water we in Northern Ireland take for granted.
''We would like to thank sponsor Meridian Utilities for sponsoring this event, as well as the Mourne CFR group (community first responders) for their fantastic talks and demonstrations with the pupils."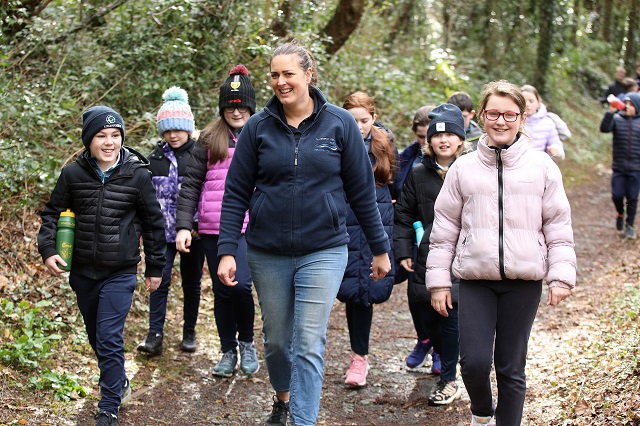 Photo caption 2 : Anna Killen leads the Walk for Water with St. Paul's Primary School, Cabra.
World Water Day is a day dedicated to reminding us all of the one simple thing we all take for granted; clean, safe water. The United Nations declared the 22nd March as World Water Day in 1993 and it has been celebrated around the world on this day ever since.
This year's theme is Be the Change, focusing on accelerating change to solve the water and sanitation crisis. It highlights the fact that water affects us all so everyone has a role to play in initiating change and encourages people to take action in their own lives to change the way they use, consume and manage water.
ENDS
For more information please contact press.office@niwater.com