NI Water opens doors to tomorrow's female leaders
24 March 2023 16:52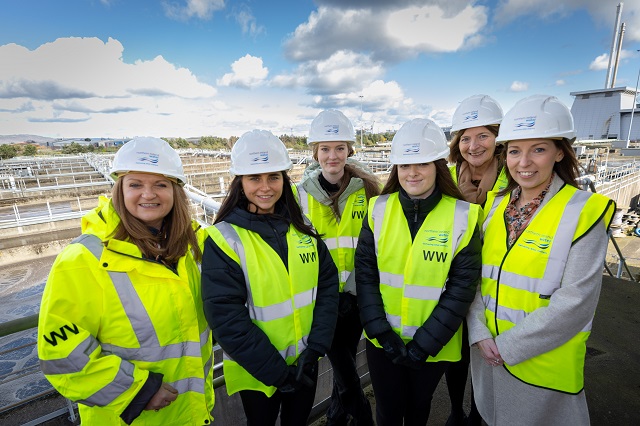 Three inspirational female leaders from NI Water are currently taking part in the 'SistersIN' Mentoring Programme, sharing their experience, advice and insight into their profession with three mentees from local schools.
The purpose of this relationship is to provide the students with exposure to female leaders who can serve as inspirational role models, learn about the world of work in their chosen field and get visibility to different career options.
As part of the programme, the three participating students were invited into NI Water to see a 'day in the life' of their mentor and experience meetings and activities.
Kerrie Townsend, Culture and Engagement Officer at NI Water said: "This is a fantastic initiative, and we are delighted to be taking part and inspiring tomorrow's female leaders. As a large public sector employer we are keen to play our part in enabling greater representation of women into senior roles."
Kerrie added: "For the students it's a fantastic opportunity to gain knowledge about the world of work and explore the different career options available to them. Having exposure to females working in their chosen fields at such a senior level is a wonderful opportunity and truly inspirational for the students."
ENDs
An insight into the NI Water mentoring day is available at: https://youtu.be/wq899jaOmv4
For further information, please email press.office@niwater.com