NI Water volunteers help Crosskennan Lane Animal Sanctuary
18 May 2023 15:36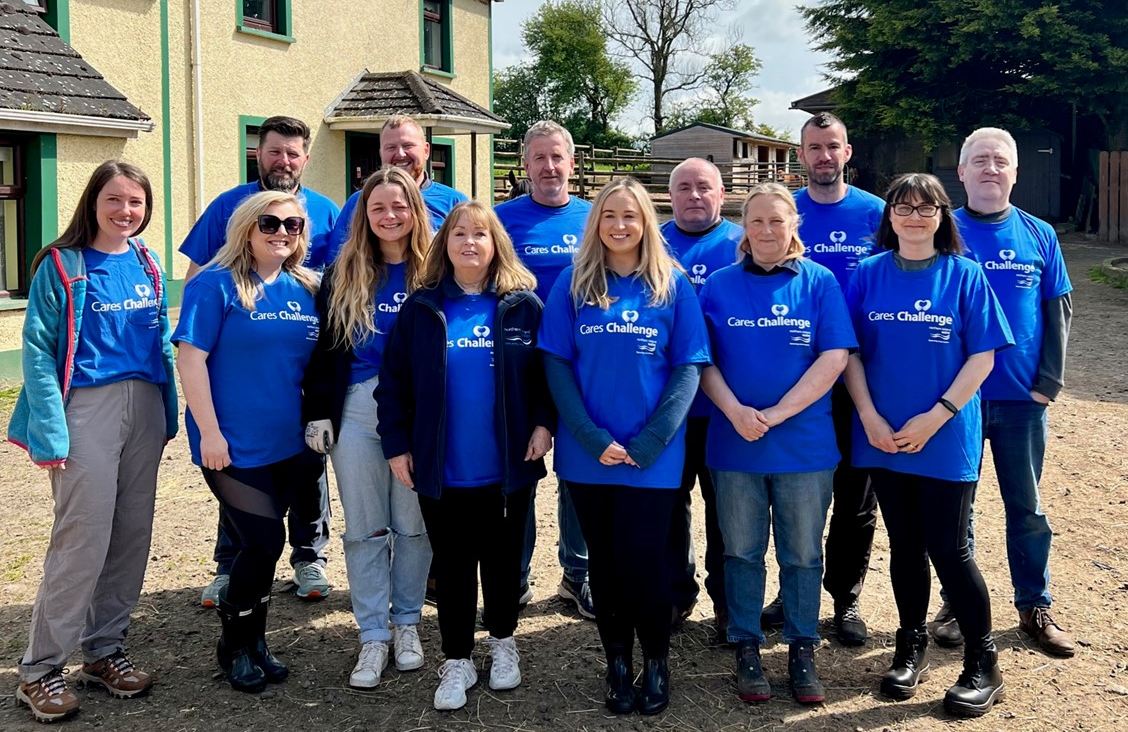 An enthusiastic team of NI Water volunteers helped Crosskennan Lane Animal Sanctuary in Antrim clearing the paddocks, power washing the yard and helping the animals. A fantastic day was had by all helping this local charity group.
The volunteering day is part of NI Water's 'Cares Challenge' project which has been operating successfully for over ten years and is one of the largest corporate volunteering schemes in the province.
To date over 1,500 staff have volunteered in 100 challenges, equating to more than 10,000 hours of volunteering to help support communities across Northern Ireland.
As part of the programme, activities are planned for various groups throughout Northern Ireland each year and are set up in partnership with Business in the Community's NI Cares Programme. The programme identifies organisations and charities within the local community who need a helping hand with physical tasks such as gardening and painting.
Anthony Lynn – Head of Communications & Corporate Affairs explained: "Our handy helpers have undertaken everything from gardening, painting and maintenance to environmental and fundraising days. It is often the extra support that these groups require to enhance their facilities, improve the lives of their members and operate their centres successfully.
"Volunteering has also proved to be a key part of our health and wellbeing toolkit. Our teams gain so much from the experience, not only by helping the community, but also having the chance to spend time with colleagues from around the business that they might not otherwise have a chance to meet."
In the latest project, volunteers from across the organisation made a valuable contribution to Crosskennan Lane Animal Sanctuary.
Ends
All media enquiries to NI Water press office at
press.office@niwater.com