NI Water launches 'Farming for Water' scheme to protect drinking water supplies.
16 June 2023 9:56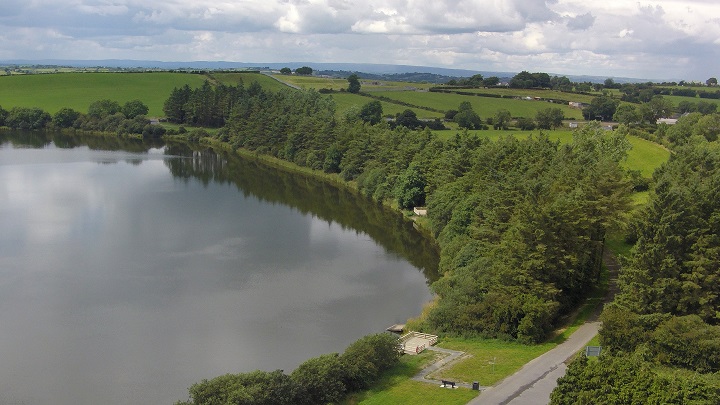 From 1st July 2023, NI Water is offering free farm management measures for farmers only in the Clay Lake drinking water catchment area, near Keady in Co Armagh. The 'Farming for Water' scheme will focus on reducing the amount of the herbicide MCPA, nutrients and soil getting into the watercourses.


This scheme will provide 100% funded measures for landowners and farmers within the Clay Lake catchment area to make environmental/water quality improvements for their farm business. These measures will include watercourse fencing, weed-wiping, as well as providing free pesticide storage cabinets, spill kits and pesticide training. This project will help farmers make small changes in farming practice that could in turn make the farm business more sustainable, whilst also helping to protect water quality. The scheme is available to farmers within the designated area around the Clay Lake and Gentle Owens watercourses.
John McLenaghan, UFU Deputy President, wishes NI Water every success with the launch of their new initiative 'Farming for Water' "NI Water have been working with UFU constructively for many years, this new initiative gives farmers who farm in the Clay Lake Catchment near Keady in Co. Armagh a great opportunity to play their part, strive to improve water quality and protect our aquatic species. We encourage all farmers in the catchment to attend the information launch, sign-up and collectively help protect water quality and support NI Water."
The overall aim of the scheme is to improve the quality of water in the Clay Lake and Gentle Owens watercourses, which are used to supply drinking water to thousands of people, as well as being home to many aquatic species and other wildlife.
To provide a continuous supply of good quality drinking water to the local region, water taken from Clay Lake must be treated to remove pollutants that wash off the land, such as soil, nutrients and the herbicide MCPA. These pollutants can be harmful to the watercourses and are costly to remove at the water treatment works. They are also costly for the landowner who is losing precious soil and nutrients from the land.
The scheme aims to bring about positive changes that benefit both the landowner and the catchment; as well as potentially reducing the cost of treating and supplying high quality drinking water to our taps.
If you are a farmer or landowner in this area and are interested in finding out more information about the scheme, please come along to our launch event Wednesday 28th June at 8PM in the Tommy Makem Centre, Keady, Co Armagh. Full details of the scheme will be presented at this event.
To apply for the scheme:
• You must be the active farmer for the land (tenant farmers should get their landowner's consent before applying).
• Your field must be located entirely or partly within the Clay Lake catchment area (see interactive map at www.niwater.com/farmingforwater).
Priority will be given to measures in close proximity to watercourses in order to maintain maximum benefits to water quality.
To check if you are eligible for the scheme and for further scheme details, an Expression of Interest form, scheme booklet, Ts&Cs and an interactive map of the eligible area can be found at: www.niwater.com/farmingforwater
ENDS