NIW CEO Sara Venning receives Honorary Doctorate from QUB
28 June 2023 20:24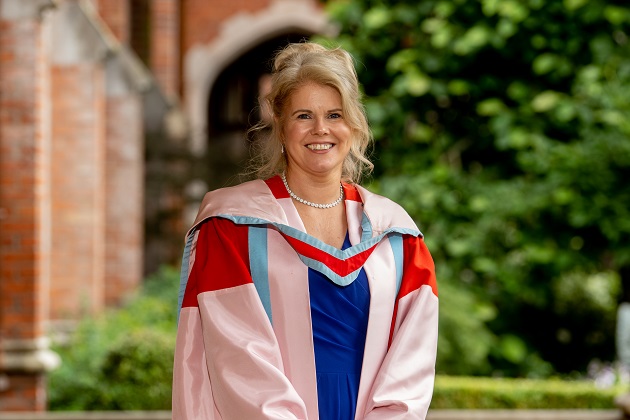 Leading figures from across the arts, business, public service and the community received Honorary Doctorates from Queen's University, last night, for their significant contribution to society in Northern Ireland and further afield.
Included was our own CEO, Sara Venning, who was awarded 'Doctor of Science in Economics for services to Business and Commerce.'
Sara's award recognises her outstanding leadership in the significant and sustained progress that NIW has made over the last decade, both in service and efficiency and also in the transformation of the organisation as a great place to work, where we are now recognised as one of Northern Ireland's top companies.
We spoke to Sara about her success:
"I'm delighted to be recognised by Queen's through the award of Honorary Doctorate and it's a testament to how far we have come, as an organisation, over the last number of years. It has been a fantastic few months for everyone at NIW, having been named Employer of the Year, winning awards for our Apprentice Academy and the fantastic work we do in the local community"
Speaking about the awards, Queen's University Vice-Chancellor Professor Sir Ian Greer, said:
"Our Honorary Graduates continue to serve our community and act as ambassadors for Northern Ireland on the national and international stage, and we are delighted to have this opportunity to reflect their contributions."
Congratulations Sara from everyone at NIW on your highly deserved award!