NI Water's Education Team Back to School
23 August 2023 9:43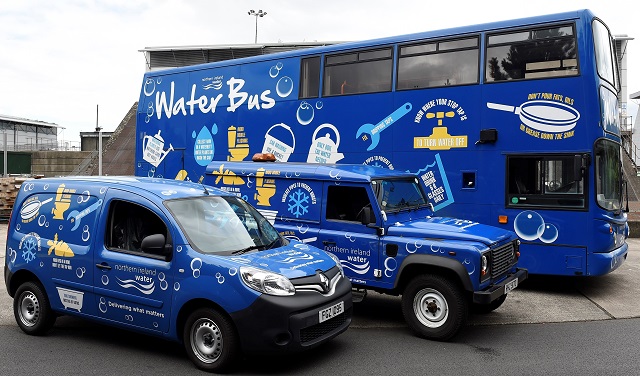 NI Water's education team are getting ready for another busy school year and looking forward to getting back into the classroom to empower future generations of water users.
With three dedicated vehicles to deliver the education programme across Northern Ireland, our team are 'driving change' by engaging with our young people about water education. Since 2007, over 275,000 pupils have learnt about the wonderful world of water and, in 2022/23 alone, we engaged with 16,167 pupils!
Anna Killen, NI Water's Outreach and Learning Officer, reflects on the new term:
"We have used the summer break to plan and develop some exciting resources and projects for the new school year and look forward to sharing these with pupils across the country.
"After a wet, rainy summer we may assume that all that rain means we don't have to think carefully about the water we use but now more than ever it is vitally important for us to get waterwise.
"As water issues come to the fore with climate change, plastic pollution, and environmental challenges, we will aim to educate and inform our young people on the importance of our water supply and how we can all protect this valuable resource.
"While we all adapt to our back-to-school routine, now is the perfect time to remember some of the top water saving tips that have been learnt in the classroom and add those to our new bustling schedules. Simple things such as reducing our time in the shower, saving the washing until we have a full load, turning off the tap when brushing our teeth and having a reusable water bottle filled ready for the school day will not only save water but help us save a little time as we once again get used to the busy morning routine.
"We can't wait to get back into the classroom and visit a school near you this new school year."
All NI Water's education programmes can be requested via our new online booking platform found at www.niwater.com/resources-for-schools
Ends
Media enquiries to the NI Water Press Office via email to press.office@niwater.com