NI Water launches recruitment drive for Accelerated Craft Electrician Programme
25 August 2023 15:07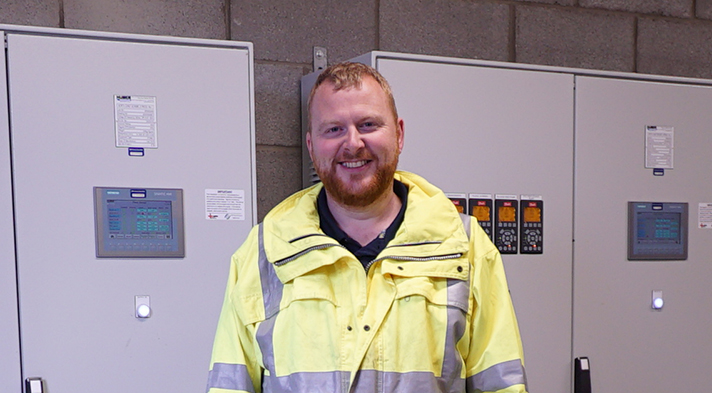 NI Water is launching a brand-new recruitment drive to find electricians who are ready to take their career to new heights with an award-winning organisation.
Ten positions are now available on NI Water's Accelerated Craft Electrician Development Programme, with permanent opportunities available across Northern Ireland, including Derry~Londonderry, Ballymena, Craigavon, Newry, Crossgar and Belfast.
As part of NI Water's award-winning team, successful applicants will have the opportunity to enhance their skills and experience through a tailored accelerated development programme. Following an initial training period, where they will be provided with all the skills and knowledge they need to succeed, they will become Enhanced Craft Grade (ECG) Multi-skilled Electricians. In these vital roles, candidates will support the safe and efficient operation of all electrical installations and assets across our treatment and pumping facilities, right across Northern Ireland, so that NI Water can continue to deliver the water and wastewater services upon which we all rely.
As part of the Accelerated Craft Electrician Programme, candidates will have an unrivalled opportunity to learn from our expert team, to benefit from full training and access to new and exciting technology, and to develop their skills and enjoy a unique and rewarding career. We will also provide all the tools, equipment and resources needed to do the job safely and effectively.
Successful applicants will receive an attractive reward package from day one, including a competitive salary with great benefits and structured career progression. They will also receive an increase in salary, once their training is complete.
NI Water's Terry Quinn, Head of Mechanical & Electrical Services explains: "These are transitional training roles within NI Water's Mechanical & Electrical Services function to help already qualified electricians progress to the role of Enhanced Craft Grade (ECG) Multi-skilled Electrician.
"In this role you'll receive training in the maintenance and repair of a wide range of electromechanical equipment within the water industry. It will primarily involve craft electrical maintenance activities supplemented by an element of mechanical activity.
"You'll work on challenging and rewarding projects while being supported and guided by experienced mentors. You'll receive training on specialist equipment and processes relevant to the water industry, all while having access to any supplemented college-based training programmes and other specialist training, to enhance your exposure to our unique technologies and practices. You'll also be provided with your own NI Water van, really putting you in the driving seat of your new career!
As the region's only water provider, we are core to the health, economy and environment of Northern Ireland and we are a skilled, committed team, with a shared sense of purpose and pride in our work. Our people are not only key to achieving our business goals, but they are what makes NI Water a great place to work."
NI Water's recruitment drive launches with a film showcasing some of NI Water's Enhanced Craft Grade Electricians who shine the spotlight on the importance of this role in helping to keep our water safe and healthy and the environment protected.
Willie Fleck, who features in the film, joined NI Water in 2016. He explains: "When I started with NI Water as a craft electrician I availed of training to help me understand how the Mechanical & Electrical (M&E) function helps to deliver its vital maintenance provision.
"The most enjoyable part of working in this role is that no two days are the same. The team is great to work with and it's really good to get out and about to see the different NI Water sites and work on the huge amount of technology upon which we depend. NI Water is a great company to work for; the different career paths available here are outstanding, the employee benefits such as the health and wellbeing schemes are fantastic not to mention the competitive salary and excellent pension scheme.
"My message to anyone thinking of applying for these jobs is that, this is a great opportunity so I would encourage you to go for it."
ENDS
For media enquiries please contact: press.office@niwater.com
Notes to editors:
NI Water is an award winning company and employer. Some of the utility company's recent award wins include:

The Belfast Telegraph award for Employer of the Year 2023
The Irish News award for Best Apprentice Programme (Large Employer) 2023
The CIPD award for Northern Ireland's Best Apprenticeship Scheme 2022.
Further information about NI Water's Accelerated Craft Electrician Programme, the job description and application form are available on the NI Water careers page on www.niwater.com/aceprogramme