New look water bill for business customers
25 April 2013 12:25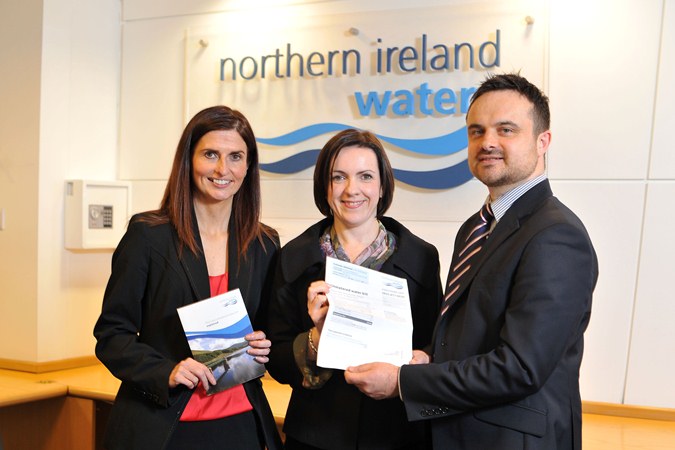 Thousands of NI Water non domestic customers are receiving a new look water and sewerage bill in the post. The new bill has a simple format and is designed to be easier to understand. With NI Water recently announcing average reductions of 2.7% in water and sewerage charges, the new look bill will hopefully appeal in every way.
Liam Mulholland, Head of Customer Service Delivery, explains:
"NI Water listened carefully to customer feedback which indicated the bill needed to be revised. Months of research and work went into shaping the new bill which aims to break down costs for water and sewerage services, particularly focussing on areas such as the amount due, when the bill needs to be paid and how the bill can be paid. With the average water and sewerage charges reducing by 2.7%, we are confident customers will be pleased with any reductions in the bill they receive.
"We have worked closely with key stakeholders to implement these and a number of other recommendations which aim to simplify NI Water's billing system and improve our customer's experience of our service."
Antoinette McKeown, Chief Executive of the Consumer Council comments:
"The Consumer Council was pleased to work with NI Water on the development of the new bill format for non-domestic consumers. The new bill is clearer and easier to understand, benefiting consumers.
"We encourage consumers to always check their bills when they arrive to ensure that they are accurate and to report any discrepancies immediately to NI Water."
The first bills will arrive with non-domestic customers this month and continue throughout the year. Customers will receive an explanatory 'Understanding your Bill' leaflet which explains the new changes to the bill.
For further information, customers can contact NI Water's Billing Enquiries team on 0845 877 0030 or online at
www.niwater.com/watercharges