NI Water Volunteers Clear the Way at Silent Valley
31 May 2013 11:25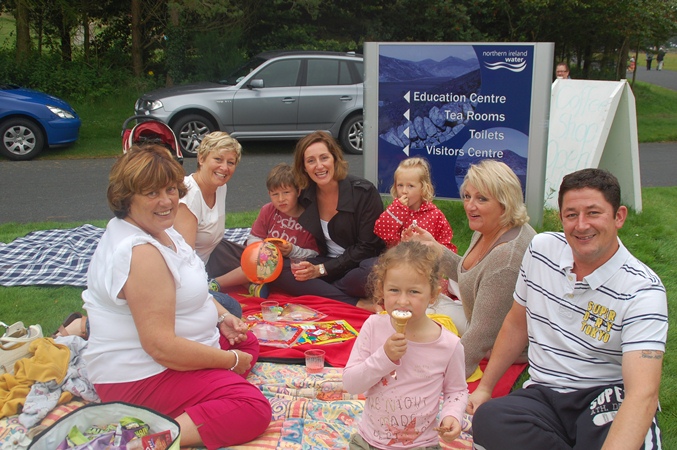 Volunteers from NI Water took up a Cares Challenge and dedicated a day of their time when they were invited by Mourne Heritage Trust to help progress the Ben Crom path at Silent Valley.
Sixteen members of staff from across NI Water led by NI Water Director George Butler took part in the initiative last month, with the objective to have fun and make a difference. The NI Water volunteers spent the day digging, weeding, removing stones, boulders and earth to help develop the Ben Crom path, a new walkers' path which visitors to the local attraction can enjoy.
NI Water is one of the volunteer groups contributing to significant progress on turning the track from Binnian/Lamagan Col to Ben Crom Dam from a potential erosion scar to a durable, sustainable path.
Cathryn Cochrane, Volunteer Coordinator, Mourne Heritage Trust, says:
"On behalf of Mourne Heritage Trust, I would like to thank all the staff at NI Water for their time and contribution on Ben Crom. This project is 100 per cent volunteer led and wouldn't be a success without the help of the organisation and other volunteer groups."
The initiative, in partnership with Business in the Community's NI Cares Programme, is part of NI Water's Cares Challenge Volunteering Programme – a programme of activity planned to help various groups throughout Northern Ireland and led by a member of NI Water's Executive Committee/Board with colleagues joining them from around the business.