NI Water appeals for help as vandalism continues
07 June 2013 14:12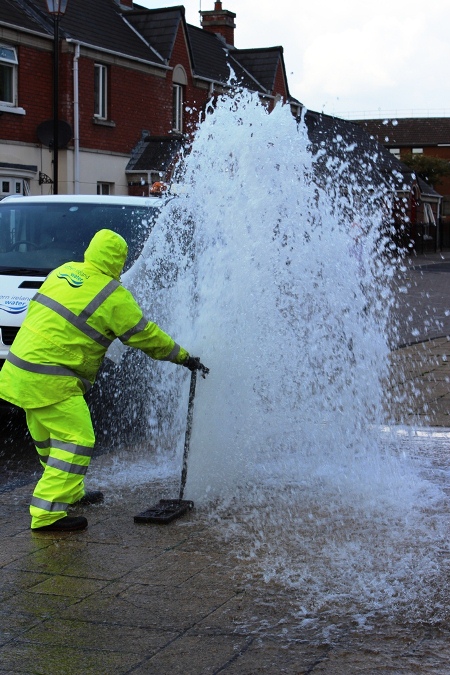 NI Water is braced for another night of tackling fire hydrant vandalism as youths around Belfast continue to flood thousands of litres of water onto the streets.
Sara Venning, Director of Customer Operations put out a direct appeal to parents and community representatives:
"We need the crowds of youths to stop opening the hydrants. Some may see it as 'harmless fun' by kids, but the reality is as they play in the water, homes and businesses are suffering low water pressure or no water at all. Last night we had over 100 homes with no water.
"NI Water also had to call in extra staff to attend the open hydrants, in some cases coming under threat from local youths and having to return late into the night when the crowds had gone. This is totally unacceptable behaviour toward my staff who are trying their best to do their job and protect the water supply to our customers.
"I would like to thank those community leaders and political representatives who have shown us support and would appeal to the whole community to help us before the unthinkable scenario occurs where a fire breaks out and there is no water for the Fire Service to deal with the fire."
NI Water is asking communities to say "No" to this anti-social behaviour and report vandalism to the PSNI or to Waterline on 08457 440088.
Hydrant Vandalism- It's not harmless fun