Save Our Seas for Future Generations
07 June 2013 14:37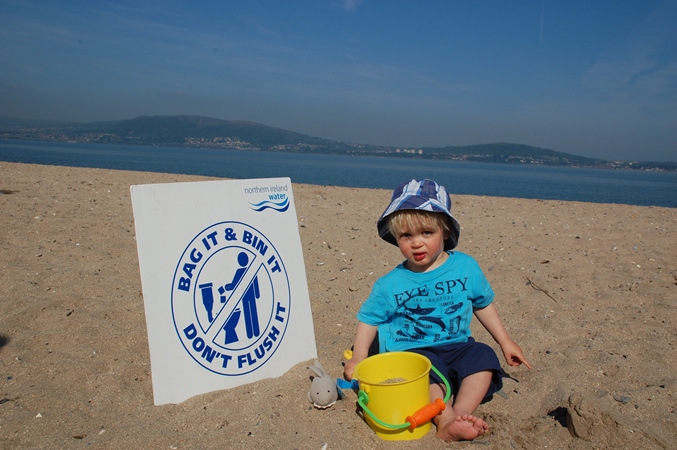 Enjoying the glorious weather and his first summer at Seapark beach is one-year-old Lucas, who is celebrating World Oceans Day with Northern Ireland Water and highlighting the importance of keeping our beaches tidy.
World Oceans Day is on the 8th June 2013, and with the recent run of good weather attracting many sun seekers to the seaside, NI water is calling on the public to think before they flush.
NI Water's Education Manager, Jane Jackson, explains
"World Oceans Day is a great opportunity to raise awareness of what can and cannot be flushed down the toilet.
"Items such as nappies, wipes, sanitary items, and cotton buds are commonly found washed up on the shore. This type of waste is not only an eyesore but is having a devastating effect on the health of our beaches and oceans.
"We are calling on the public to only flush the three P's - Pee, Poo and Paper (toilet) to help protect our seas, conserving them for present and future generations."