Christmas comes early for Newtownards primary school!
14 June 2013 16:14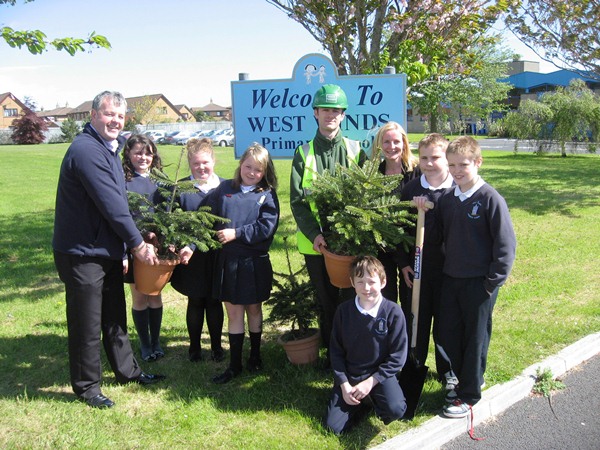 With almost seven months to go before Santa arrives, West Winds Primary School in Newtownards has been given a donation of Christmas trees by Northern Ireland Water and Graham Construction!
The trees had to be removed from a nearby pumping station site which is currently being upgraded as part of NI Water's £2m Wastewater Pumping Stations Upgrade Project.
The donated trees will be planted around the school and new trees planted to replace those removed from the pumping station site following completion of work.
NI Water is currently upgrading nine pumping stations in the wider Newtownards/ Comber area as part of this extensive infrastructure improvement programme which will help to reduce out-of-sewer flooding and deliver environmental improvements.