Angling for Success!
06 August 2013 12:30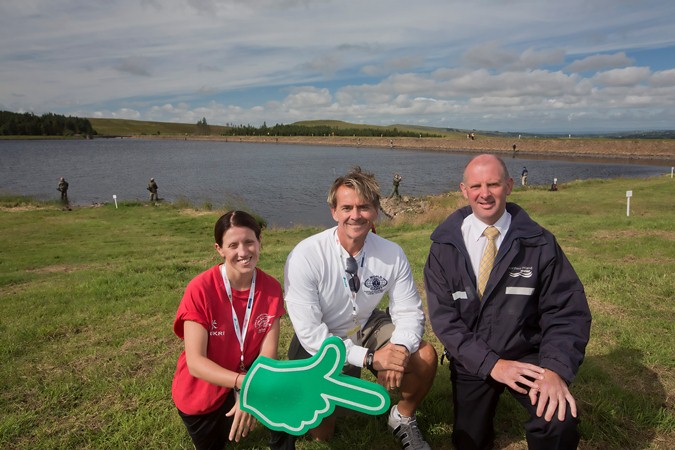 The World Police and Fire Games Freshwater Angling championships have taken place at Killylane Reservoir at Ballyboley, near Larne, with competitors from countries including Northern Ireland, Iceland, Scotland and the USA vying to lift the gold medal!
As well as being a popular spot for local anglers, Killylane Reservoir is also maintained by NI Water and is an important source of raw water used to provide high quality drinking water to a large area of East Antrim.
Police, Prison and Fire personnel from across the world competed in the individual and team events at the County Antrim site on 5 and 6 August, one of numerous venues in use for the world's third largest multi-sporting event.
Maynard Cousley, NI Water's Acting Head of Water Supply, said: ''NI Water is delighted to have played a role in the 2013 World Police and Fire Games by making Killylane available to the organisers. Northern Ireland already has some of the finest freshwater angling sites in Europe, and Killylane is well known as an excellent site for brown trout in particular. We are very pleased that we have contributed to the feelgood atmosphere of the 'friendly games', and I personally was pleased to welcome some of the competitors to Killylane.
While we are always happy for people to experience the beauty and tranquillity of our reservoirs and the surrounding countryside, it is important that everyone takes care when they are around bodies of water. Killylane is an operational reservoir, and the risk of danger is ever present. People, even experienced anglers, should always exercise caution around reservoirs.''