Play Safe, Stay Safe this Halloween
18 October 2013 10:59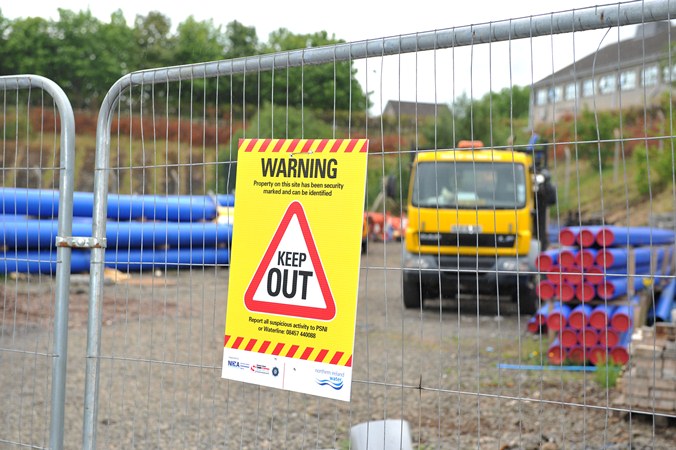 Now that the Halloween half term has arrived, and children will start to "Trick or Treat" round the doors, NI Water is warning that "Trick or Trip" is exactly what could happen to anyone who attempts to enter a construction site, treatment works or reservoir.
Hugh Curley, Health & Safety Manager at NI Water, explains:
"Understandably, natural curiosity will draw some children to these sites as they appear to be exciting places to explore, especially now the evenings are becoming darker earlier. However, despite their appearance as potential playgrounds they can have hidden hazards which can have dangerous and frightening consequences.
"I would urge all parents to explain to their children to avoid these sites and the unforeseen dangers they may have. The remoteness of some of our sites can also hamper and delay rescue attempts, should such a need arise.
"I am also urging the local community to be vigilant as NI Water is experiencing a growing problem with vandalism.. The damage caused creates major delays in work schemes aimed at providing you, the local community, with this vital service. It also requires additional money and time to first rectify the damage."
Hugh continued: "NI Water is spending millions of pounds repairing and replacing water pipes and updating treatment works in order to improve our water systems and ensure the water we provide is of the highest standard. This work may result in necessary construction sites for a period of time and we would ask parents, community representatives and young people to continue to be vigilant at all times, so everyone can have a safe and enjoyable half term – minus a frightful accident!"