Tap and Toilet, the perfect union
13 February 2014 16:44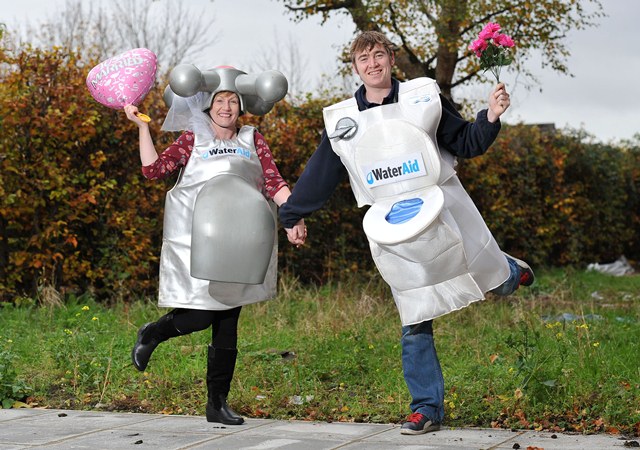 Love is in the air this Valentine's Day, but for many the most perfect partnership is a simple tap and a toilet. This year, as you get ready for a romantic night with that special someone, having a shower and brushing your teeth using safe, clean water, spare a thought for those who don't have access to these basic rights.
In Northern Ireland, NI Water supplies us with 560 million litres of high quality drinking water and treats approximately 320 million litres of our waste each day. We are very lucky to have the luxury of going to the toilet in private or having a shower whenever we want.
Celine Rodgers, NI WaterAid Committee Secretary comments:
"Many of us turn on the tap and flush the toilet without giving it a second thought, but for many across the world the reality is very different.
"768 million people don't have access to safe water and 2.5 billion don't have access to adequate sanitation.
"Many women and children in rural areas of the developing world spend hours each day, walking miles to collect water from unsafe pools and rivers. There is nowhere safe to go to the toilet and people are exposed to disease and pollution.
"The basic union of taps and toilets can help to transform lives, enabling children to go to school and allowing women time to earn a living, helping to lift families out of poverty."
WaterAid works to deliver these basic necessities, helping to provide taps and toilets to some of the poorest communities across the globe. So this Valentine's Day, help NI Water share the love and visit www.wateraid.co.uk to show your support.