NI Water's Annual Schools Competition- closes Friday 4th April
24 March 2014 10:01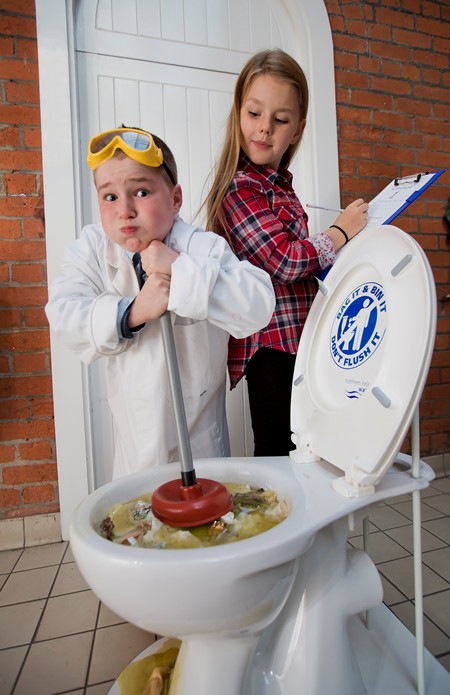 The theme of this year's competition is 'Stop Internal Flooding' and is open to all primary five to seven pupils across Northern Ireland. Pupils are being asked to draw a poster of how to prevent flooding in the home as a result of blocked toilets, sinks or frozen pipes.
Each year, homes are damaged as a result of inappropriate items being flushed down the toilet or washed down the sink and it is something that is easily preventable. Simply flushing toilet roll and nothing else will ensure your home stays blockage free. Likewise, fat, oil and grease should never be poured down the sink.
The same common sense approach applies to avoiding frozen pipes. Simple steps such as lagging your water pipes, including the outside tap, can save you the future heartache of dealing with the aftermath of a burst pipe.
We are asking pupils to get creative and draw a picture to tell others how to prevent internal flooding in homes and its effects. With fantastic prizes in each year group for first, second and third place, I would encourage as many pupils and schools as possible to get involved.
The closing date for the competition is Friday 4th April 2014 so hurry!!
Entries should be sent to: The Education Team, Room 16 Westland House, Old Westland Road, Belfast BT14 6TE
For further info visit
http://www.niwater.com/competition/
The winning entries will also feature in DRD's Long-term Water Strategy.