Consumers' Priorities Flowing Clearly into NI Water's Business Plan
02 April 2014 14:51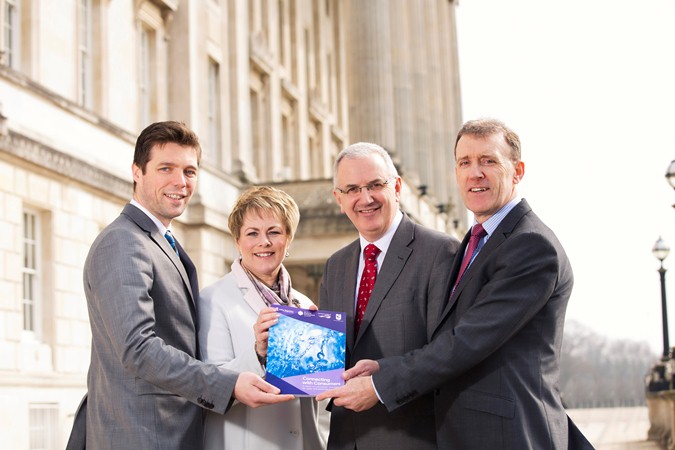 A new approach to NI Water's business planning has ensured that consumers' priorities will be more central than ever in investment decisions that will total nearly £1billion over the next six years.
A report published today by the Consumer Council, following a joint research project with the Department for Regional Development (DRD), the Utility Regulator and NI Water, for the first time shows where householders want their money to be spent. In an innovative approach participants were asked what they would be willing to contribute in order to see specific improvements in various water and sewerage services. This allowed NI Water to see clearly where consumers' priorities lay. Consumers prioritised areas which would have a direct impact on their household, street or community, for example internal flooding, interruptions to supply, external flooding, low pressure and odour.
Aodhan O'Donnell, Interim Chief Executive at the Consumer Council said: "The Consumer Council speaks to consumers regularly about their views and needs, but as part of this research project the partners have also gone back to present NI Water's draft plan to participants to ensure it matches what they told us. This new approach has worked extremely well and gives confidence to us, the partners, that we have understood consumers' needs, and gives confidence to consumers that their priorities will be reflected in NI Water's plans for investment and improvement."
Sara Venning, Chief Executive at NI Water said: "NI Water's focus is very much on putting our customers at the heart of everything we do. This innovative approach to business planning has not only enabled us to incorporate customers' priorities into our business strategy but also afforded us with the opportunity to check we have got it right. NI Water would welcome continued engagement with customers over the next six years as the business plan is implemented."
Jenny Pyper, Utility Regulator Chief Executive added: "The Utility Regulator was pleased to work alongside The Consumer Council, NI Water and DRD on this research and welcomes the publication of this report. Reflecting consumer priorities for service improvements will play a significant role in our current price control consideration of NIW's new business plan".
The 'Connecting with Consumers' report can be downloaded from the Consumer Council website (
www.consumercouncil.org.uk
) or is available by contacting the Consumer Council on 0800 121 6022.