'Water Cycle' as NI Water welcomes the Giro d'Italia!
08 May 2014 16:21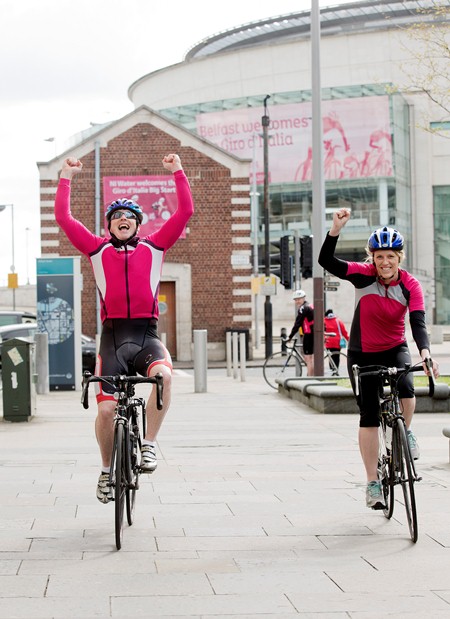 ''Lining up for the Big Start! NI Water cycle enthusiasts, Larry McAteer and Fiona Duff, line up at the wastewater pumping station on Belfast's Oxford Street to welcome the Giro d'Italia to Northern Ireland.
NI Water's Celine Rodgers said: ''NI Water is delighted to welcome one of the world's premier cycling events to Northern Ireland, and we wanted to play our part in showing the participants and expected crowds a warm welcome. The Oxford Street facility will be passed by the Giro caravan on Friday 9 May, so it was considered the ideal spot to display enthusiasm for this major event with our welcome banner.
''Cycling is a fantastic means of keeping fit, and a sure way to beat the traffic if you're commuting, but remember to make it a Water Cycle by topping up with water to keep yourself rehydrated as you go along!
For more information on Water for Health and rehydration, visit
http://www.niwater.com/sitefiles/resources/pdf/tap-into-health.pdf
''NI Water wishes everyone taking part in the Giro a happy and successful event!''