NI Water Helps Action Mental Health in Antrim
16 May 2014 9:45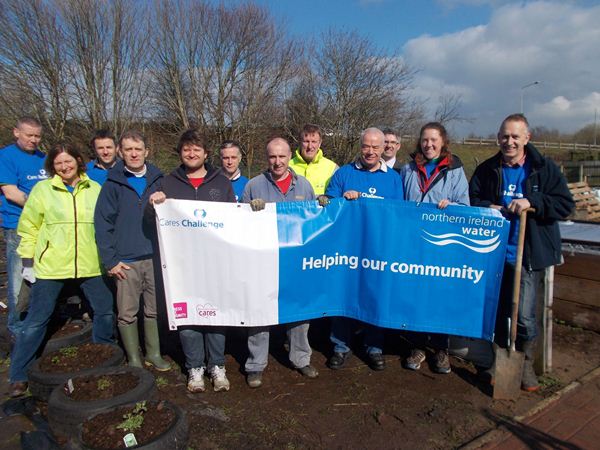 A team of handy helpers from NI Water have recently paid a visit to Action Mental Health in Antrim in order to help them with their garden project 'Muddy Minds'.
Volunteers from across the organisation cleared the site of debris and waste, removed broken fence panels, levelled ground around the rock area, repaired and painted a fence and built 4 raised beds which will allow the growth of new vegetables.
Action Mental Health New Horizons helps people to overcome the effects of mental ill health and in many cases return to work. They offer a range of recognised qualifications and provide training, personal development programmes and social and recreational activities.
As part of NI Water's 'Cares Challenge' programme, activities are planned for various groups throughout Northern Ireland each year and are set up in partnership with Business in the Community's NI Cares Programme. The programme identifies organisations and charities within the local community who need a helping hand with physical tasks such as gardening and painting.
NI Water's volunteering policy increases the time employees can spend undertaking volunteering activities to help benefit the greater community. The 'Cares Challenge' has been a huge success and continues to grow in strength with volunteering hours nearing 3,000!