Crowds 'Flow' to our Balmoral Show Stand
23 May 2014 13:40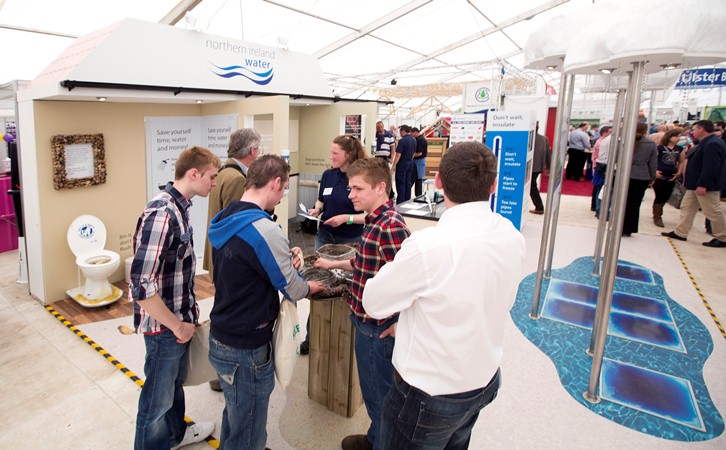 Yet again, crowds gathered around the NI Water stand at the 2014 Balmoral Show where they learnt all about Water Efficiency, the Dirty Dozen campaign, Water for Health and Beat the Freeze.
The impressive NI Water stand, designed around the home with kitchen, bathroom and garden areas, featured many of NI Water's key messages.
The public were given tips on saving water such as fully loading machines in the kitchen and using a waterbutt in the garden. While encouraging people to have fun at our stand, some serious messages were given in relation to damage caused to the environment and beaches. Protecting our sewers was the important message, and was displayed by a blocked pipe showing the importance of disposing of fats, oils and grease in the bin. A blocked toilet also featured and showed the consequences of flushing inappropriate items such as baby wipes and sanitary items.
Celine Rodgers of NI Water said: ''NI Water is delighted to exhibit again this year at the 2014 Balmoral Show, the second in the new venue. We welcome the opportunity to get out and promote our positive key messages, such as Water Efficiency, the Dirty Dozen and Beat the Freeze. As a key event in the Northern Ireland calendar, the Balmoral Show provides us with a tremendous opportunity to do that. We look forward to returning to the Balmoral Show again in 2015.''