Launch of 'Our Strategy for NI Water' and PC15 Business Plan Summary
02 July 2014 12:54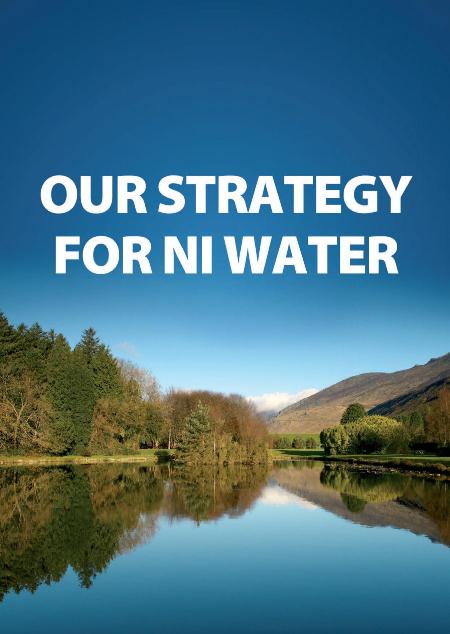 We are pleased to launch 'Our Strategy for NI Water' which sets out our long term strategy for providing water and wastewater services to our customers in Northern Ireland. Our strategy supports our vision for NI Water to be a valued and trusted provider of one of Northern Ireland's most essential services; an organisation our customers and staff are proud of.
In our strategy, we outline what we believe to be the key challenges and opportunities facing the Northern Ireland water industry in the years to come. To ensure we are prepared to address these challenges and opportunities, we outline our aspirations for our customers in 2040 and our priorities to the milestone year of 2020/21 - the end of the PC15 period.
The PC15 Business Plan Summary provides a summary of our proposals in the PC15 Business Plan which we submitted to the Utility Regulator in March 2014. Our Business Plan which covers the six year period from 2015 to 2021.is very much focused on building on our successes in PC10 and PC13. We intend to continue to improve services to our customers today, while investing to safeguard services for future customers and we acknowledge we will need to do this while continuing to deliver improvements in our efficiency.
We have formed our PC15 Business Plan around customer needs, to deliver and exceed the service expectations of our customers. Our priorities for PC15 have been informed by engagement with our customers and with other key stakeholders.
The next key milestone in the PC15 process will be the publication of a Draft Determination in July 2014 by the Utility Regulator. NI Water will consider and respond to the Draft Determination, in advance of the Utility Regulator publishing its Final Determination on PC15 in December 2014.