NI Water Awards Major Customer Services Contract to Echo
20 August 2014 11:26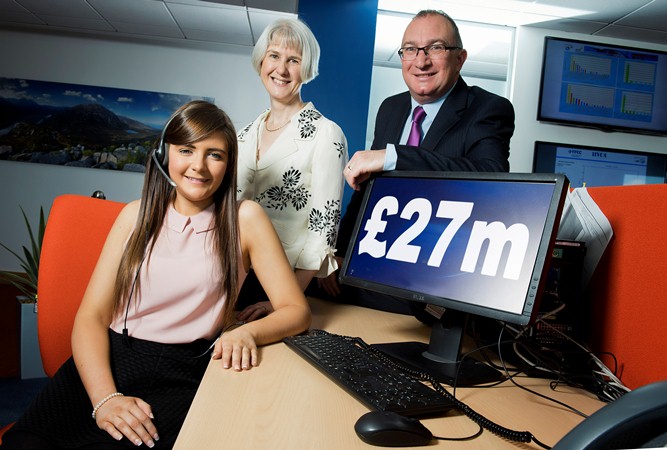 Echo Managed Services was recently awarded a £27 million contract to deliver contact management, billing software and debt management services to NI Water for the next seven years.
Together, Echo and NI Water will focus on delivering the customer service commitments outlined in NI Water's recently launched 'Our Strategy for NI Water' and will be utilising Echo's water industry knowledge and expertise to continually improve customer satisfaction levels.
This is just one of over 300 contracts overseen by NI Water's Operational Procurement team with a total annual spend of approximately £100m. NI Water is an accredited Centre of Procurement Expertise and has attained ISO 9001 registration for procurement.
NI Water's Head of Operational Procurement, Jane Mellor, commented:
"We were looking for a company which would not only enable us to continue our focus on cost efficiency and value for money but will also put the needs of our customers at the centre of everything they do. This is one of NI Water's most significant contracts and had an extremely detailed tender process to ensure we appointed the partner offering best value for money. We believe Echo Ltd. will help us to continue to provide the high level of customer service we require and our customers expect."
"We now look forward to continuing and building upon the good collaborative relationship we have established with Echo over recent years. Customer service is at the heart of our future strategy and the successful implementation of this contract will be key in driving the service improvements we are committed to."
Under the contract Echo will provide NI Water customers with improved access choices by expanding and enhancing the range of contact channels, making it easier for customers to get in touch when they need to discuss their accounts.
Echo's 150 strong, Belfast based, team will use Echo's market leading RapidXtra billing system, as well as a suite of state of the art innovative contact management technology, to provide a full range of multi-channel customer services. Echo's vast experience in delivering contact management and BPO services for UK water companies, combined with the deep commitment to continually improve the customer experience, makes them the ideal partner to support NI Water in the delivery of their customer service priorities.
Jim White, Head of Service Delivery at Echo added: "We are very proud of our partnership with NI Water. Over the past seven years Echo has supported the delivery of a number of innovative customer service enhancements. We look forward to building our partnership further over the next seven years as we deliver further service improvements for the customers of NI Water including an enhanced web self-service facility, improved first contact resolution and a range of new customer experience measures."
For further information on an upcoming recruitment campaign in NI Water's Operational Procurement team, log on to:
http://www.niwater.com/jobs/