Kennedy views progress on new £2.5million Wastewater Treatment Works for Donaghmore
26 August 2014 16:46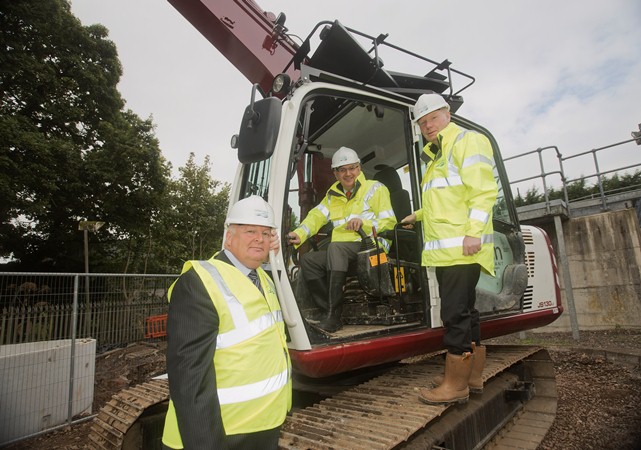 Regional Development Minister Danny Kennedy was on-site in Donaghmore today to view progress on the village's new £2.5million Wastewater Treatment Works.
Construction got underway in July and is progressing well.
Regional Development Minister Danny Kennedy said: "This is an important program of work involving significant financial investment by NI Water. I am pleased to see this project well underway, as the new plant will improve the wastewater infrastructure for NI Water customers and accommodate future growth and development in the area."
Dermott McCurdy, Head of Wastewater Procurement at NI Water said: "NI Water is pleased with the progress to date on this essential scheme, which involves the construction of a new treatment plant for the Donaghmore area.
"The new plant will substantially increase the capacity for wastewater treatment in the area and will greatly improve the river water quality in the River Torrent."
It is anticipated that the new plant will be operational by spring 2015. NI Water and our contractor Lagan Construction Group, would like to thank the public for their ongoing patience and cooperation while we complete this essential scheme, and will make every effort to keep disruption to a minimum throughout the contract. There may be increased traffic in the area during construction and customer queries should be directed to Waterline on: 08457 440088.