Targeting of NI Water Site Causing Concern
23 September 2014 13:38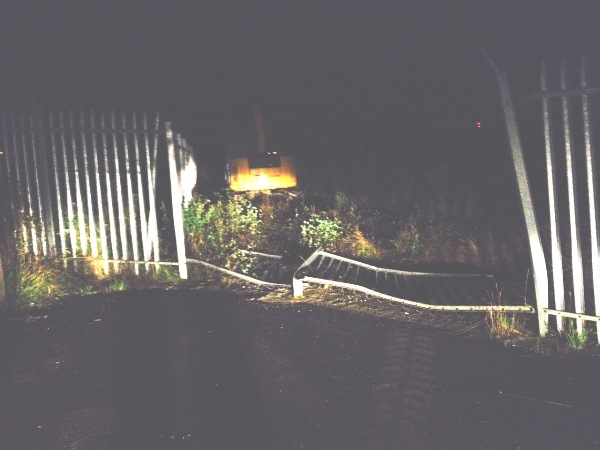 NI Water is appealing for the assistance of the community after the discovery of damage and attempted theft of an excavator on site of the Strathfoyle Wastewater Pumping Station.
Grahame Millar from NI Water commented: "During the break in, there was an attempted theft and operation of an excavator within the site. The excavator had its shutters removed and was started and driven within the site but came to rest after driving through the permanent security fence at the site.
"The most serious part of this incident is the fact that the security fence is very close to the top of a steep embankment with a railway track at the base of it. Luckily, the excavator came to rest after crashing through the fence and stopped within 5m of tumbling down the embankment and onto the track.
''Unfortunately, vandalism is an all too common problem at some of our sites. All our facilities provide an essential service for the community, so any damage can potentially impact on service delivery by NI Water. The cost to repair damage is also a factor, and this creates a drain on resources that could be better used to improve services.
''We are also very worried about the risks to personal safety. NI Water takes all reasonable steps to ensure the safety of our sites, but we would point out that our working sites should only be accessed by trained and qualified personnel. I would call on those who are involved in vandalism and unauthorised access to stop immediately before they cause injury to themselves or a severe incident in their own local community.
''Anyone who is aware of acts of vandalism can report the incident to the PSNI on 0845 600 8000, or you can call Crimestoppers anonymously on 0800 555 111.''