'Supplier Day' Thursday 26 March 2015
02 March 2015 15:48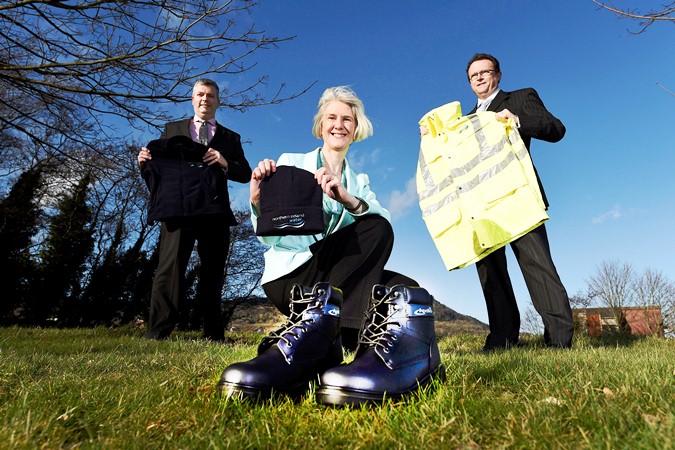 NI Water has launched a summary of contracts and has approximately £180 million available to spend on goods, services and construction required by the company over the next 12 months.
This is an exciting opportunity for new and existing companies across a diverse range of sectors, including the SME sector, to come on board and work with NI Water. As one of Northern Ireland's largest companies, there are tremendous opportunities available to tender for large and small contract requirements within NI Water.
Ronan Larkin, Director of Finance and Regulation explained:
"In the 2013/14 financial year alone, NI Water spent £200 million with suppliers and contractors. Many of these contracts have benefited local firms, in many sectors including the construction sector, thereby supporting our local economy at this time.
"An example of this is one local company, JBS Group, who have recently been awarded a tender to supply NI Water with corporate work wear.
"However, I am aware that the procurement system can appear to be complex for companies seeking to tender for opportunities available. Therefore, we are inviting businesses to attend a 'Supplier Day' to give suppliers an opportunity to meet the NI Water procurement teams. Our Procurement Team will be on hand to cover the range of goods and services required by NI Water and will answer any questions potential suppliers may have.
"Joining us again this year is InterTradeIreland who will be on hand to provide advice, particularly in the area of consortium bid opportunities.
"I would strongly encourage the business community to come along and meet our procurement teams."
Grant Gilmore, Acting Director of Programmes and Business Services at InterTradeIreland said:
"We are delighted to be involved with this event again to support SMEs in attendance with procurement advice and support, particularly in relation to advice on forming consortia and collaborative bids on an all-island basis.
"For some suppliers, the concept of engaging in Public Sector tendering and procurement can be seen as intimidating and bureaucratic.
"This perception alone can stop businesses, particularly SMEs, from competing for potentially lucrative contracts when the reality is that because of their size, they may be best placed to offer flexibility, value and innovative solutions to meet the demands of buyers in the public sector.
"Northern Ireland Water's 'Supplier Day' event is a great opportunity for potential suppliers across the island, and further afield, to understand how best to engage in these procurement opportunities."
"The 'Supplier Day' is on Thursday 26 March 2015. The event, which is being held at the NI Water Training Centre, Antrim, is designed for suppliers and potential suppliers to learn more about NI Water's procurement process and its requirements over the next 12 months and how to respond to tenders.
Those interested in booking a 20 minute meeting slot with a procurement officer need to pre-book by completing the registration form available on our website and emailing it to sourcing@niwater.com Places are limited and will be allocated on a first come, first served basis.
If you would like further information, please go to the Tenders Section - Goods, Materials and Services' page on our website and click on "Supplier Information Events".