Power to save water at your finger tips!
12 June 2015 14:06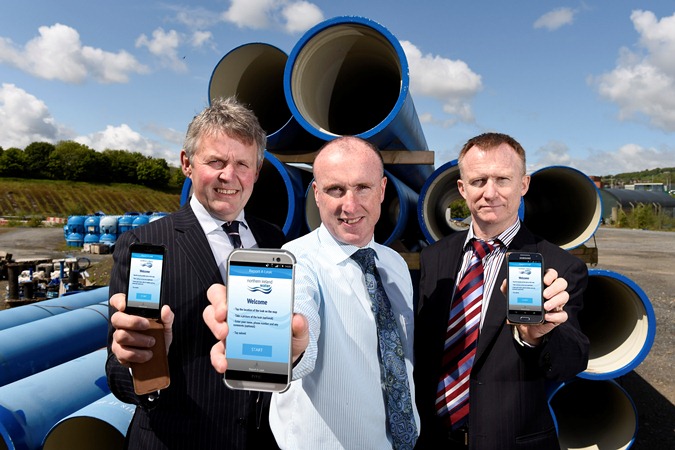 NI Water has launched a handy App for your phone to help you be more water-wise. The company relies heavily on the public to report leaks and runs of water. The App will enable the public to report the location and nature of the leak, enabling NI Water to locate and repair it more quickly, which is good news for everyone!
Larry McAteer, from NI Water explains:
"The App is such an easy way for the public to inform us of water leaks in their area. We are delighted with the support from Consumer Council (CCNI) and Ulster Farmers Union (UFU) and would encourage everyone to download the App to their phone."
The free App is available from itunes and google play.
Apple:
http://itunes.com/apps/NIWater
Android:
https://play.google.com/store/apps/details?id=com.SimApp
Pictured (L –R) UFU Deputy President Barclay Bell, NI Water's Larry McAteer and Andrew Culbert from CCNI.