£210,000 Flood Alleviation Scheme Complete for Red Fort Drive, Carrickfergus
12 June 2015 15:33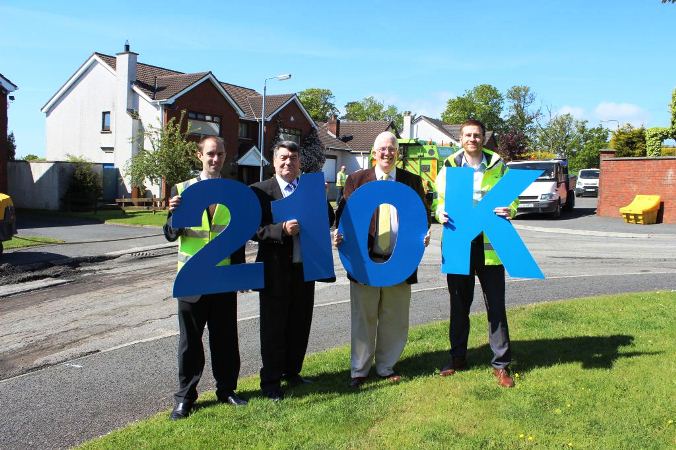 (L-R) Alastair McBride AECOM, local resident Noel Williams, Stuart Dickson MLA and NI Water's Project Manager Matthew Lundy are pictured marking the recent completion of NI Water's £210,000 flood alleviation scheme in the Red Fort Drive area of Carrickfergus. This area has been affected by flooding in the past and NI Water has addressed issues in the area by improving the local sewerage infrastructure as well as building a new outfall pipe.
Matthew Lundy NI Water Project Manager said "This investment is good news, as the upgrade work has increased the capacity of the sewer pipes in the local area and will reduce the risk of future flooding. NI Water and our contractor Quinn Automatic Ltd. would like to thank Red Fort residents for their patience and cooperation while this essential improvement work was completed. Belfast-based AECOM were also involved in this project, providing technical and design support."
Stewart Dickson MLA added: "I was delighted with the proactivity of NI Water to resolve the serious flooding Red Fort residents were enduring and feel sure that the larger capacity storm drains will resolve the issue".